Bank of America credit card delinquency, net charge-off rates edge up in September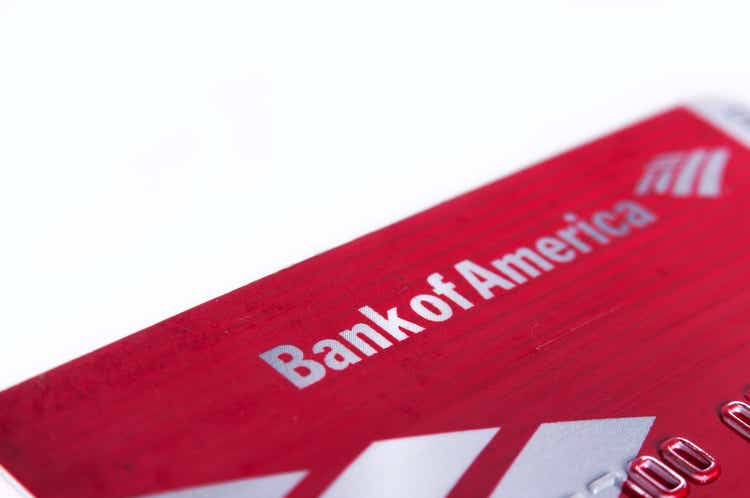 Bank of America's (NYSE:BAC) credit card delinquency and net charge-off rates are creeping up as card credit metrics continue to normalize after unusually low levels during the worst of the pandemic.
The delinquency rate rose to 0.92% from

0.88% in August and 0.90% in September 2021. In September 2019, that figure was 1.59%.

The bank's credit card net charge-off rate climbed to 1.31% in September 2022, up from 1.24% in August and from 1.29% in the same month a year ago. By comparison, the net charge-off rate was 2.41% in September 2019.
Meanwhile, credit card users are spending more as inflation rises. Bank of America's (BAC) credit card average principal receivables outstanding increased to $13.66B from $13.62B in August. That's still less than $13.8B in September 2021 and far less than $26.29B in September 2019.
Earlier this month, Bank of America (BAC) said total consumer payments rose 10% Y/Y in September, a figure that includes credit and debit cards, ACH, wires, bill pay, person-to-person, cash, and checks.