Strong pricing and growth support U.S. Silica's Q3 beat.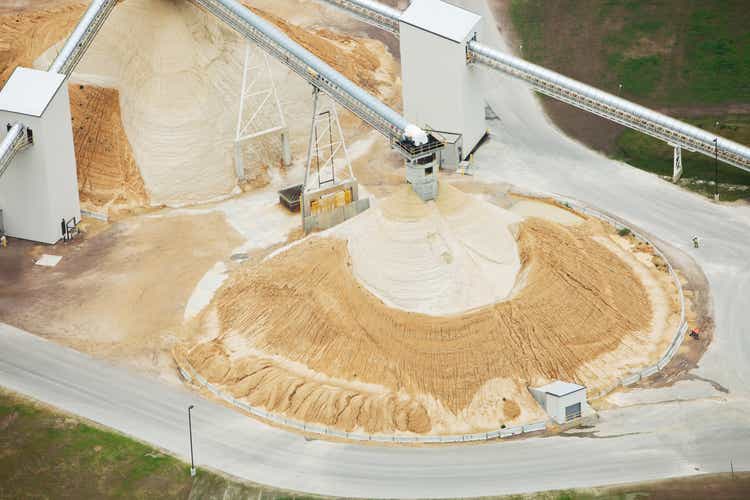 U.S. Silica (SLCA) reported third quarter results on Friday which topped consensus, helped by price hikes and growing demand in its main operating segments.
The company, which produces commercial silica for the oil & gas industry, posted Q3 Non-GAAP EPS of $0.43, above estimates by

8 cents, and revenue of $418.8M (+56.7% Y/Y) beat expectations by $17.8M.

Sales breakdown: Oil and gas proppants $267.5M (+88.6% Y/Y), Industrial & specialty products $151.4M (+20.6% Y/Y). Both businesses "remain well positioned" looking into Q4.
"We enjoyed a full quarter of price increases to fight inflationary impacts in our Industrial & Specialty Products segment, realized greater contract coverage at improved prices in sand proppant, and delivered further margin expansion in SandBox last-mile-logistics." - CEO Bryan Shinn
Overall tons sold of 4.624M in Q3, up 16% from a year ago. Adj EBITDA of $102.7M more than doubled from last year.
SLCA says it remains focused on generating FCF and de-levering balance sheet, intends on being operating cash flow positive in 2022, assuming a $40-$50M of capex within operating cash flow.
SLCA up ~50% YTD as of last close.