RemeGen's telitacicept helps improve myasthenia gravis severity in phase 2 trial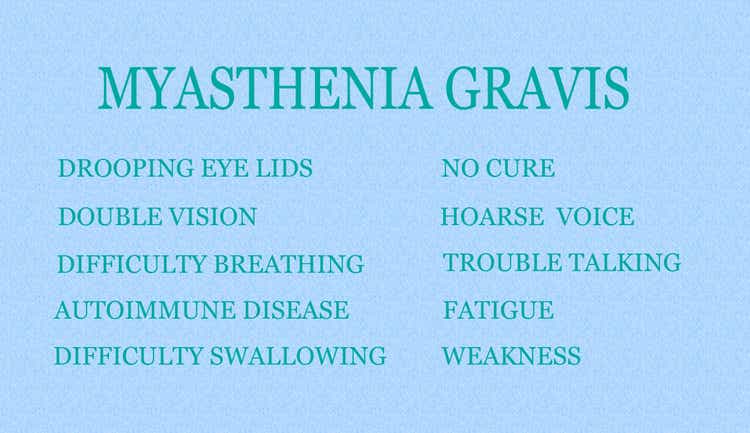 RemeGen (OTCPK:REGMF) (OTCPK:REGMY) said its novel fusion protein telitacicept help reduce the severity of symptoms in Chinese patients with myasthenia gravis (MG) in a phase 2 trial.
MG is an autoimmune neuromuscular disorder mainly characterized by muscle weakness and

muscle fatigue.

In the study, 41 patients were enrolled but 29 were assigned and treated for 24 weeks. In a dosing cycle of once per week, 14 received Telitacicept 160-mg, while 15 were on 240-mg dose. The main goal was change in the Quantitative Myasthenia Gravis (QMG) test score — a tool measuring MG disease severity in the patients.
The trial showed a mean reduction of 7.7 points in the telitacicept 160mg group and 9.6 points in the telitacicept 240mg group. The company said an improvement of 3 points is clinically significant, and more than 5 points represents significant curative effects.
RemeGen added that telitacicept can significantly improve the condition of patients and showed good safety in treating MG.
In October, the U.S. FDA granted orphan drug designation to Telitacicept (RC18) to treat MG.