Markel marginally up despite weak earnings as premiums rise Y/Y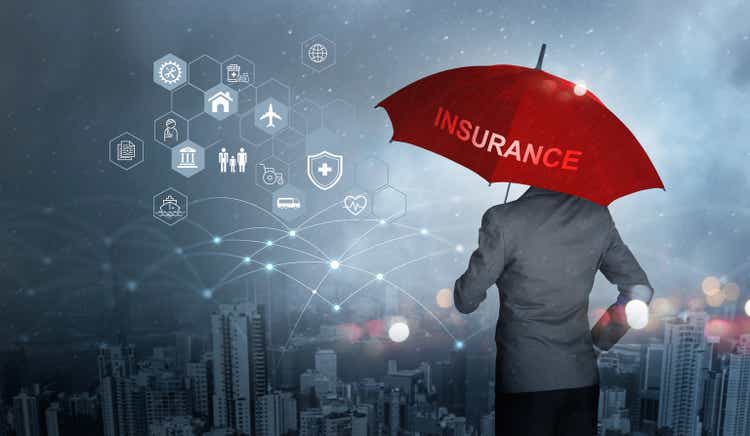 Property and casualty insurer Markel (MKL) was marginally up despite a fall in EPS, as premiums rose on a yearly basis.
The company reported a Q3 GAAP EPS of $3.50 (vs. $15.09 Y/Y).
Earned premiums stood at $1.96B (+20.2% Y/Y), reflecting continued growth in gross premium volume from new business, strong policy retention levels, more favorable rates and expanded product offerings.
Net investment losses rose Y/Y to $281.48M from $25.83.
Comprehensive loss to shareholders in 2022 was a result of net investment losses and unrealized losses on fixed maturity portfolio, the company said.
Q3 combined ratio was 93% (flat Y/Y).
The 2022 combined ratio of 91% (vs. 89% a year ago) for the nine months ended Sep. 30 included $70M of net losses attributed to Hurricane Ian and $35M attributed to the Russia-Ukraine conflict.
Book value per common share stood at $868.68, compared to the year-ago $1.04B.