Ionis, Roche kidney disease drug meets main goal in mid-stage study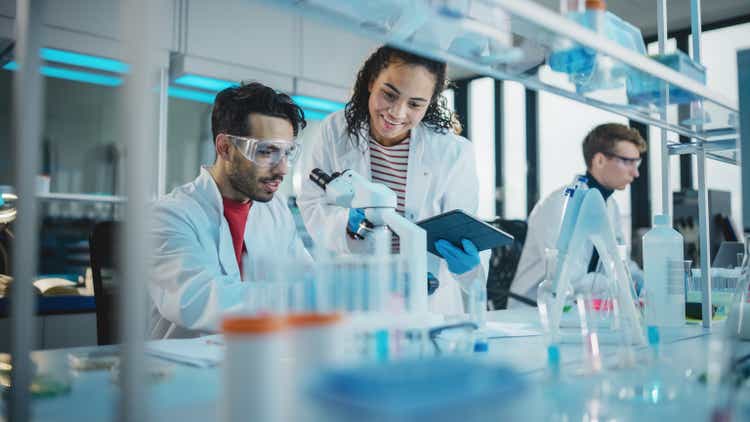 Ionis Pharmaceuticals (NASDAQ:IONS) said a phase 2 trial of IONIS-FB-LRx in patients with immunoglobulin A nephropathy (IgAN) met its main goal.
IgAN is a kidney disease which occurs when an antibody called immunoglobulin A (IgA) builds up in the kidneys causing inflammation.
The company reported the data at the American Society of Nephrology's (ASN) Kidney Week 2022.
Ionis said IONIS-FB-LRx met its main goal of change in 24-hour urinary protein, showing a 44% average reduction in proteinuria from baseline to week 29.
Kidney function, as measured by estimated glomerular filtration rate (eGFR), was maintained in all patients, the company added.
IONIS-FB-LRx also achieved sustained reductions in plasma complement Factor B (CFB), Alternative Pathway Activity (AH50), and urinary complement fragment Ba (Factor Ba), according to the company.
Ionis noted that the drug showed a favorable safety and tolerability profile.
"Given the significant unmet medical need, we are particularly pleased that Roche (OTCQX:RHHBY) (OTCQX:RHHBF) is moving expeditiously to advance IONIS-FB-LRx into Phase 3 development for IgAN in the first half of next year," said Richard Geary, executive vice president, drug development, at Ionis.