Albertsons given greenlight to proceed with $4B dividend by D.C. judge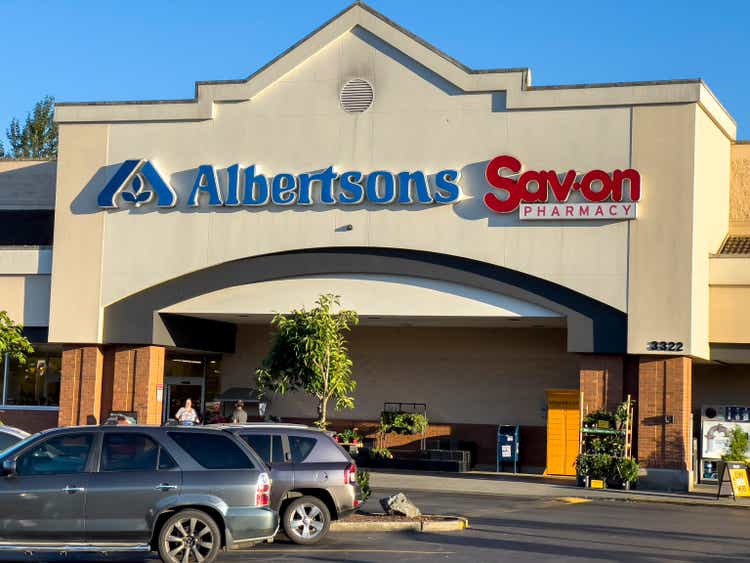 A federal judge in Washington, D.C. has ruled that Albertsons Companies (NYSE:ACI) may proceed with a $4B dividend announced in conjunction with its plans to merge with Kroger (NYSE:KR).
According to court documents, US District Judge Carl Nichols denied the request made by attorneys general in California, Illinois, and Washington, D.C. to block the dividend temporarily. The three state officials announced the joint suit last week, adding to a similar call from Washington state.
"Albertsons' rush to secure a record-setting payday for its investors threatens District residents' jobs and access to affordable food and groceries in neighborhoods where no alternatives exist," Washington D.C. AG Karl Racine said on November 2. "This would have a particularly devastating impact on struggling people and families with access to fewer grocery stores during a time of historically high inflation."
While Racine and his fellow state officials' request has been denied, the Washington State suit resulted in a temporary court order to block the payment until at least November 10. The suit from Washington state also contrasts with the joint suit rejected on Tuesday as it rests on anti-trust arguments rather than consumer impact and Albertsons' ability to operate sans the sizable chunk of cash.
Read more on Albertsons' arguments against the state officials.