Post-election selloff snaps S&P, Dow, Nasdaq's three-day rally; all eyes on CPI data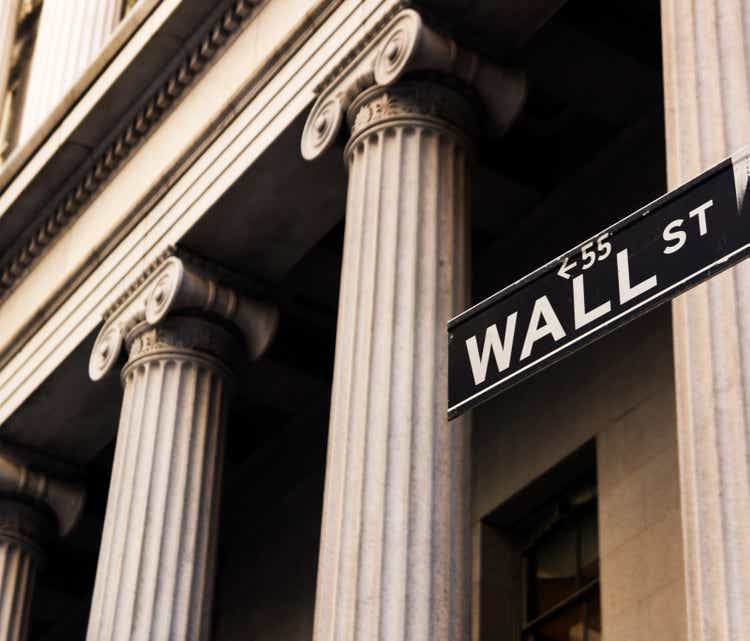 U.S. stocks snapped a three-day rally on Wednesday, ending deep in negative territory. An uncertain outcome of the midterm elections, a rout in cryptocurrency markets and disappointing earnings from Disney weighed on sentiment, with investors also looking ahead to an inflation report that was expected to show a rise in headline CPI.
The elections did not lead to a Republican sweep, as the party looked set to gain control of the House, but the race for Congress was yet to be determined. The uncertainty reflected in the stock market as all three averages opened lower to start Wednesday's trading session.
"Market indices dropped across the board, with the Nasdaq leading the way. There seems to be some uncertainty stemming from the midterm elections and who will ultimately control Congress. It's highly likely that Republicans will take control of the House. But with a runoff election set in Georgia, the future of the Senate is less certain," Seeking Alpha contributor Daniel Jones said.
The indices then fell further after a report that Binance was unlikely to go through with its proposed acquisition of the struggling FTX after seeing its financials. The news sent crypto markets into a tailspin, with bitcoin (BTC-USD) slipping below $17K and ethereum (ETH-USD) falling 10%.
"Political instability aside, the market seems to be on shaky ground for multiple reasons, including concerns over inflation data that will be reported tomorrow and with the decline in alternative assets like cryptocurrency made worse over liquidity concerns regarding FTX," Jones said.
The tech-heavy Nasdaq Composite (COMP.IND) ended 2.48% lower at 10,353.18 points. The benchmark S&P 500 (SP500) retreated 2.08% to close at 3,748.57 points. The blue-chip Dow (DJI) fell 1.95% to end at 32,513.94 points.
All 11 S&P sectors declined, with energy stocks falling the most on the uncertain election results, a jump in COVID cases in China and a criticism by the International Energy Agency of last month's OPEC+ oil cut. Heavyweight sectors Consumer Discretionary and Technology fell over 3% and 2%, respectively.
Market participants are turning their attention from the election to the CPI report due Thursday. Inflation has been one of the sticking points of President Biden's administration with voters. Economists are expecting for a rise of about 0.6% in headline CPI for October, bringing the Y/Y rate down to 8%.
"Inflation data will...set the stage for what happens with interest rates next and, ultimately, that will go a long way toward dictating the near-term trajectory of the market and the economy," Jones added.
Truist's co-chief investment officer Keith Lerner believes that the midterm elections won't significantly alter the current economic and market trajectory.
"Investors need to look well beyond the political makeup to gauge markets' risk/reward. Factors, such as the business cycle, monetary policy, and fundamentals will have a larger impact on the market's near-term direction," Lerner said in a research note.
In earnings related news, a disappointing quarterly report sent shares of Disney tumbling more than 13%. The entertainment giant was the top S&P and Dow percentage loser. Among other movers, AI-based lending platform Upstart slumped after a soft guidance. Kids video game company Roblox also plunged on its results.
Meta Platforms gained around 5% as Wall Street reacted positively to the Facebook parent's plans to cut jobs. Biotech Clovis Oncology cratered on bankruptcy concerns.
Turning to rates, Treasury yields ended the session lower. The 10-year Treasury yield (US10Y) slipped 5 basis points to 4.08%. The 2-year yield (US2Y) fell 9 basis points to 4.58%. The dollar index (DXY) was higher by 0.8% at 110.47.