Sunrun, other solars rip after California proposes less harsh measures on solar subsidy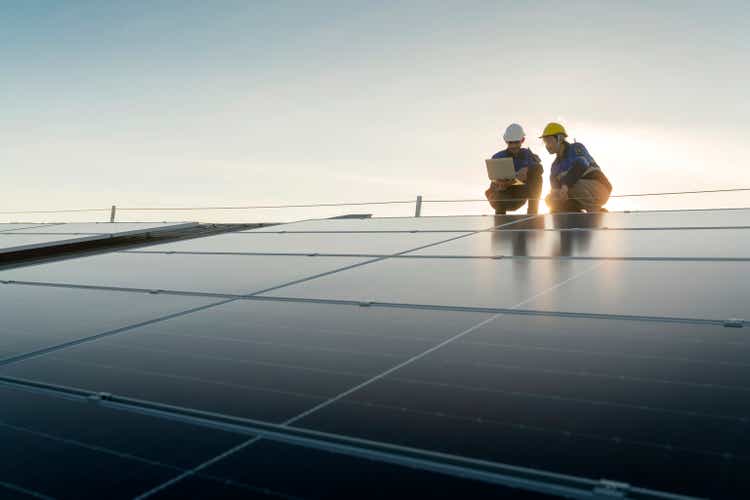 Sunrun (NASDAQ:RUN)

jumped 22%

and SunPower (NASDAQ:SPWR)

rose 16%

as California regulators released a scaled-back version of plan to reform its rooftop solar subsidy.
California released the new proposal on Thursday, according to a copy of the proposal from

the state's public utilities regulator acting chief administrative law judge.

"The updated billing structure of the tariff is designed to optimize grid use by the tariff's customers and incentivize adoption of combined solar and storage systems," the ALJ said in the filing. "These changes will help meet California's climate goals and increase reliability, while promoting affordability across all income levels."
In August Bloomberg reported that a California judge proposed delaying reforms to a solar incentive program that has helped rooftop systems flourish in the state. The CPUC is attempting to overhaul the net metering program that helped make rooftop systems mainstream but has drawn criticism for raising power bills for poor and middle-class residents.
Other relevant tickers include (TAN), (FSLR) (NOVA), (ENPH), (PCG), (EIX), (SRE), (ARRY), (CSIQ), (FTCI), (MAXN), (SEDG) and (SHLS).
Earlier Thursday SunPower gains following upgrade from Credit Suisse.