Jana Partners adds stakes in Momentive, Freshpet, Enhabit in Q3, exits Conagra
Nov. 14, 2022 2:01 PM ET
Enhabit, Inc. (EHAB), MRCY, THS, LH, SPY, CAG, FRPT, MNTV
By:

Liz Kiesche,

SA News Editor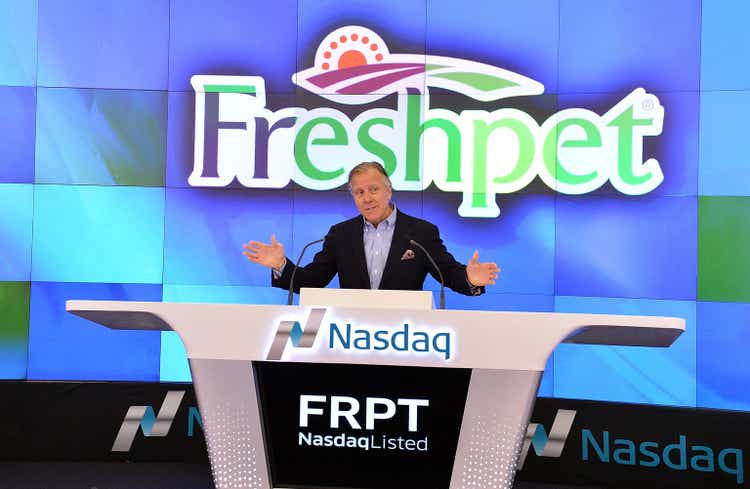 Activist investor Jana Partners took new stakes in Momentive Global (NASDAQ:MNTV), with 933K shares, Freshpet (NASDAQ:FRPT), with 4.27M shares, and health and hospice services provider Enhabit (NYSE:EHAB), with 1.96M shares, in Q3 2022. It

exited its Conagra (

NYSE:CAG

) investment, according to the hedge fund's latest 13F

filing

submitted Monday.

In September, the fund confirmed that it held a 9.6% stake in Freshpet (FRPT) and said it intended to hold talks with the company's management regarding its costs and operational capabilities.
The company reduced its stakes in SPDR S&P 500 ETF (NYSEARCA:SPY) to ~153K shares from ~418K shares at June 30, 2022 and in Treehouse Foods (NYSE:THS) to ~4.75M shares from 5.13M at June 30, 2022.
The firm increased its holdings in Mercury Systems (NASDAQ:MRCY) to 3.34M shares from 3.24M shares and in Laboratory Corp. of American Holdings (NYSE:LH) to 925K shares from 848K shares.
Earlier, activist Jana takes stake in SurveyMonkey parent Momentive Global (MNTV).