Druckenmiller's Duquesne adds Amazon, exits Westlake, lowers Microsoft stake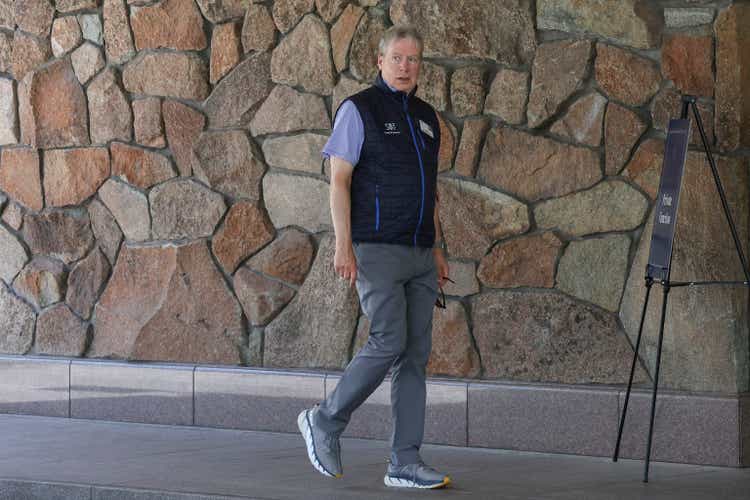 Duquesne Family Office added new stakes in Amazon (NASDAQ:AMZN) (906K shares), Meta Platforms (NASDAQ:META) (160K), Lamb Weston Holdings (~947K), and Vertiv (NYSE:VRTV) (4.93M) to its portfolio during Q3, according to its 13F filing.
The firm, led

by Stanley Druckenmiller shed holdings in Westlake (

NYSE:WLK

), Booking Holdings (

NASDAQ:BKNG

), Phillips 66 (

NYSE:PSX

) and Samsara (

NYSE:IOT

).

It lowered stakes in Microsoft (NASDAQ:MSFT) to ~194K shares from ~741K shares, Freeport-McMoRan (NYSE:FCX) to 1.17M shares from 3.23M, and Moderna (NASDAQ:MRNA) to 22K shares from ~208K.
During the quarter ended Sept. 30, 2022, the fund increased holdings in Eli Lilly (NYSE:LLY) to 485K shares from 297K, Datadog (NASDAQ:DDOG) to 789K vs. 298K, Workday (NASDAQ:WDAY) to 241K from 83K, and KBR (NYSE:KBR) to 1.82M shares from 1.30M.
In September, Druckenmiller said he hoped the Federal Reserve would "stick to its guns" in keeping monetary policy tight.