Steve Cohen's Point72 enters Dell, EOG, Intuit, exits Nike, McDonald's, Coca-Cola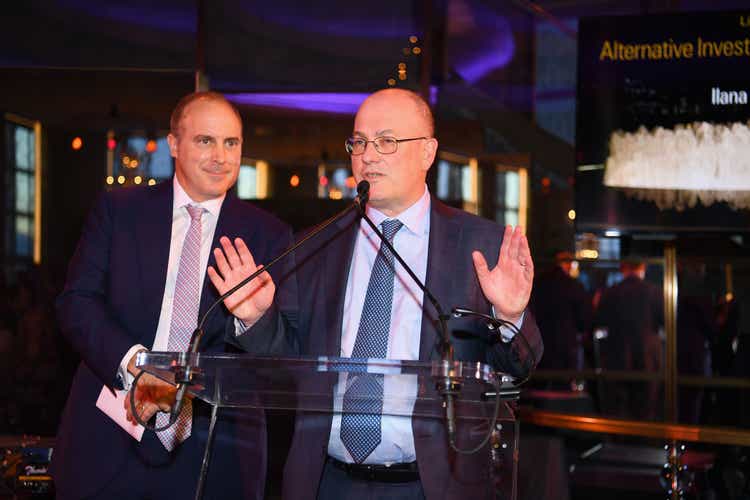 Point 72 Asset Management, the hedge fund led by billionaire investor Steve Cohen, has taken new bets during Q3 in Workday (NASDAQ:WDAY), with 1.06M shares, Dell Technologies (NYSE:DELL), with 4.07M shares, EOG Resources (NYSE:EOG

), with 1.17M shares, Cenovus Energy (

NYSE:CVE

), with 8.37M shares, and Intuit (

NASDAQ:INTU

), with 264K shares, according to its

13F

filing dated Monday.

The fund increased its positions in Biogen (NASDAQ:BIIB) to 1.67M shares from 455K shares, Alibaba (NYSE:BABA) to 3.53M ADSs from 598K ADSs, AstraZeneca (NASDAQ:AZN) to 4.81M ADRs from 1.97M ADRs, and Microsoft (NASDAQ:MSFT) to 957K shares from 386K shares.
It exited stakes in the following names: Coca-Cola (NYSE:KO), Suncor Energy (NYSE:SU), Nike (NYSE:NKE), Alteryx (NYSE:AYX), McDonald's (NYSE:MCD), Kraft Heinz (NASDAQ:KHC) and Six Flags Entertainment (NYSE:SIX).
Pared its holdings in Uber Technologies (NYSE:UBER) to 52K shares from 7.28M shares, Advanced Micro Devices (NASDAQ:AMD) to 236K shares from 1.57M shares, and ConocoPhillips (NYSE:COP) to 352K shares from 1.82M shares.
In mid-October, Point72 disclosed 7.3% ownership in Relmada Therapeutics.