Core producer price index comes in flat in October, as services index slips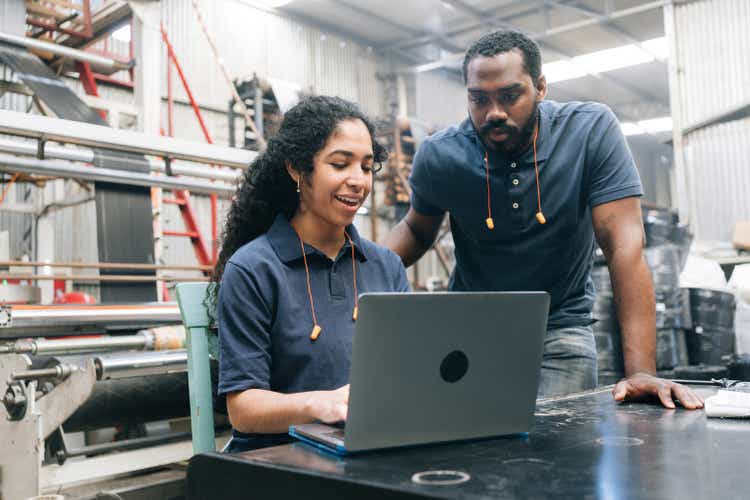 October Producer Price Index: +0.2% vs. +0.5% consensus and +0.2% (revised from +0.4%).
+8.0% Y/Y vs. +8.3% consensus and +8.4% prior (revised from +8.5%).
Core PPI: 0.0% vs. +0.4% consensus and +0.2% prior (revised from +0.3%).
+6.7%

Y/Y vs. +7.2% consensus and +7.1% prior (revised from 7.2 %).

The index for final demand goods rose 0.6% in October, the largest advance since a 2.2% increase in June. Most of the October rise stems from a 2.7% jump in final demand energy, with the index for gasoline rising 5.7% for the month.
Other prices that rose in October were diesel fuel, fresh and dry vegetables, residential electric power, chicken eggs, and oil field and gas machinery.
The index for passenger cars fell 1.5% in the month. Prices for gas fuels and for processed young chickens also declined.
During the month, the index for final demand services fell 0.1%, the first decline since a 0.2% slip in November 2020. Margins for final demand trade services fell 0.5%. Prices for final demand transportation and warehousing services slipped 0.2%.
Last week, the consumer price index rose 0.4% in October, less than the +0.7% expected.