Broadcom files request for European antitrust approval for VMware (update)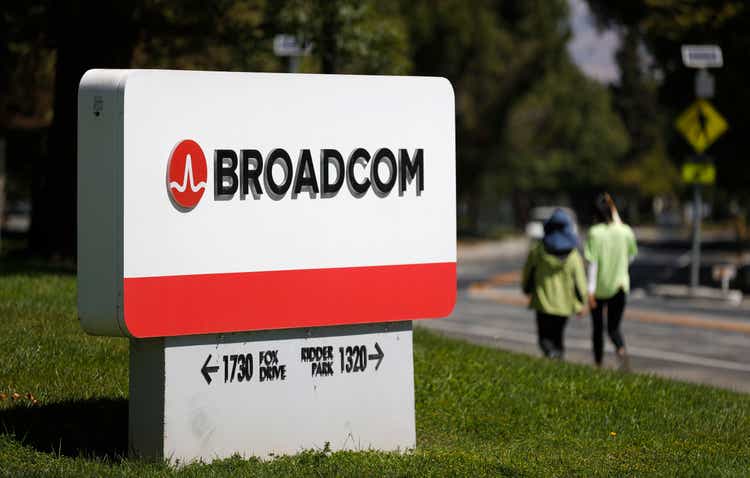 Update 12:20 PM: Updates to confirm EC filing.
Broadcom (NASDAQ:AVGO) filed a request for its planned $61 billion acquisition of VMware (NYSE:VMW) with the European antitrust regulator.
The European Commission set Dec. 20 as a deadline for reviewing

the combination, according to a

filing on the regulator's website.
Reuters reported last month that Broadcom (AVGO) was said to seek early European Union approval for its planned VMWare acquisition. Broadcom planned to argue that VMware competes with Amazon (AMZN), Google (GOOGL) and Microsoft (MSFT) as it hopes to avoid a protracted review.
The EC filing was earlier reported by MLex.
In May, Broadcom (AVGO) announced that it was acquiring VMware (VMW) for $61B in cash and stock.