Nasdaq, S&P, Dow extend fall on Fed speak, China unrest; BlockFi files for bankruptcy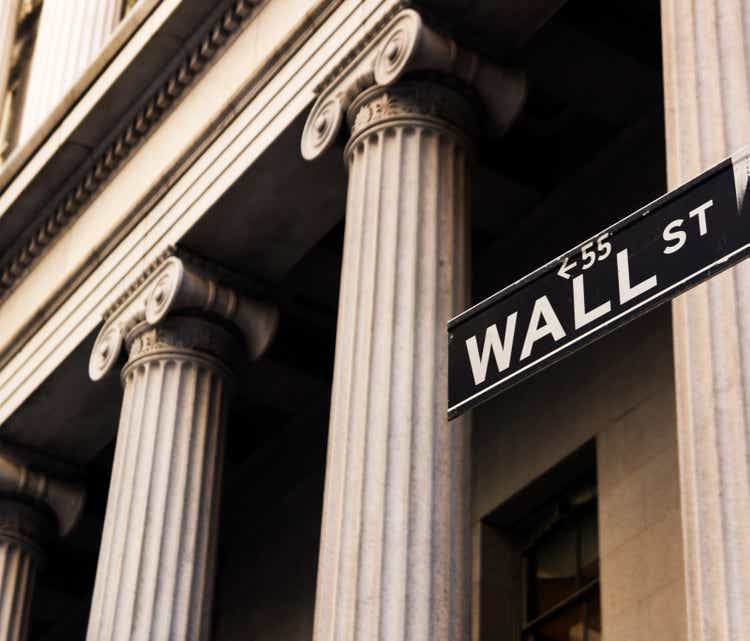 U.S. stocks extended their losses on Monday, as sentiment was weighed down by hawkish comments from a Federal Reserve speaker and concerns over China's COVID-19 lockdowns and reports of protests. Cryptocurrencies were also in focus after lender BlockFi filed for bankruptcy.
Markets are coming off a holiday-shortened Thanksgiving week which saw all three major indices make muted gains amid a lull in trading.
Going into the last hour of trading, the tech-heavy Nasdaq Composite (COMP.IND) was down 1.50% at 11,057.65 points. The benchmark S&P 500 (SP500) was 1.52% lower at 3,965.07 points, while the blue-chip Dow (DJI) fell 1.41% to 33,863.58 points.
All 11 S&P sectors were in the red, with Real Estate and Energy the top losers.
Crude prices (CL1:COM) rallied after initially being weighed down by worries over Chinese demand.
Reports of protests against China's tough COVID measures in cities such as Beijing and Shanghai have rattled overall global sentiment.
"China stocks have tumbled today, largely as a result of the COVID-19 protests," David Townsend, managing director of EMEA Business at Value Partners Group, said.
"However, there has recently been a dramatic change in market sentiment, with policymakers in China unleashing different sets of policy support for private property developers. In addition, while the country is still maintaining its rhetoric on the 'dynamic zero-Covid policy', it also released measures to fine-tune the policy. These, together with the lower-than-expected CPI figures in the US last month (which ignited renewed expectations of monetary policy pivoting in the US), have stimulated a strong 'risk on' momentum in the China stock market," Townsend added.
U.S.-listed Chinese tech stocks such as Alibaba (BABA), JD.com (JD) and Bilibili (BILI) made modest gains.
Comments from St. Louis Fed President James Bullard, who warned that markets could be underpricing the risk that the Fed may be more aggressive with rate hikes next year, also weighed on investors.
On the other hand, New York Fed President John Williams in an online speech said that the rapid pace of rate hikes have started to lower demand in the U.S. economy and that a number of factors are improving in regard to inflation.
Crypto lender BlockFi filed for bankruptcy on Monday, putting pressure on crypto markets. Bitcoin (BTC-USD) was down about 2%. Ethereum (ETH-USD) fell ~4% following a large ETH transfer to Binance.
Shares of Apple (AAPL) slipped nearly 3% after a Bloomberg report said production of iPhones could face a shortfall by as many as 6M units due to unrest at the tech giant's Chinese manufacturing hub.
Turning to the bond markets, rates were mixed. The 10-year Treasury yield (US10Y) was flat at 3.70%. The 2-year yield (US2Y) was down 1 basis point to 4.47%.
In economic data, the calendar is very light. The November Dallas Fed Manufacturing Survey came in at -14.4 versus a prior reading of -19.4.
Consumer and retails stocks were also in focus as shoppers transition from Black Friday to Cyber Monday. Foot traffic on Black Friday fell sharply, according to a report. Nonetheless, according to data from Adobe, Cyber Monday could see record online sales.