Bret Taylor exits from Salesforce, Benioff takes charge at helm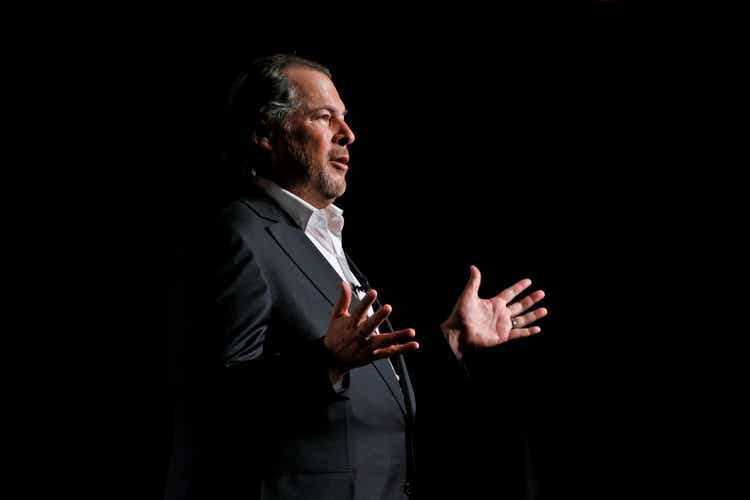 Salesforce (NYSE:CRM) said Wednesday Bret Taylor will step down as vice chair and co-CEO, effective January 31, 2023.
Shares of the company -5.4% after the bell.
The company said Marc Benioff will become chair and CEO of the Salesforce.
"It's bittersweet that Bret has decided to step down as my co-CEO. He made his mark on Salesforce as an incredible technologist, leader and friend to us all," Benioff said.
Separately, the company posted Q3 Non-GAAP EPS of $1.40 which topped consensus by 18 cents, and revenue of $7.84 billion beat estimates by $10 million.