Grand Canyon Education falls after GCU loses court ruling on Dept. of Education lawsuit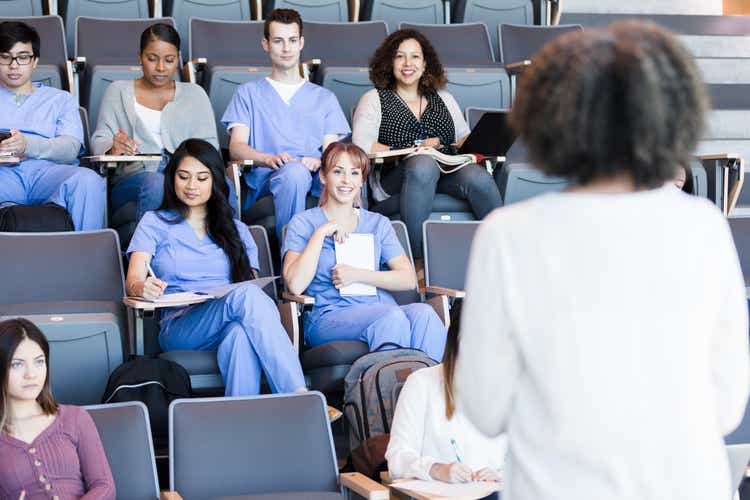 Grand Canyon Education (NASDAQ:LOPE)

dropped 3.5%

after a federal judge in Arizona ruled that that the Dept. of Education acted lawfully when it denied the Grand Canyon University's request to be considered a

nonprofit, according to a

court ruling.
"GCU has complied with these regulations in the past and we believe will continue to comply going forward," BMO analyst Jeffrey Silber, who has an outperform and $120 price target on LOPE wrote in a note. "Nevertheless, this could be a negative headline affecting the stock as word gets out."
GCU was separated from Grand Canyon Education (LOPE) in 2018.
"Unfortunately, this case appears to be a philosophical disagreement with the Department of Education, especially in light of the results GCU has produced and the fact that similar agreements at universities throughout the country have been approved," GCU said in a statement. "We will consider all options to resolve this issue to the benefit of our students, faculty, staff, alumni and the communities that we serve as a Christian university."
Grand Canyon (LOPE) reported Q3 results in late October.