Robinhood MAUs unchanged in November, net cumulative funded accounts rise slightly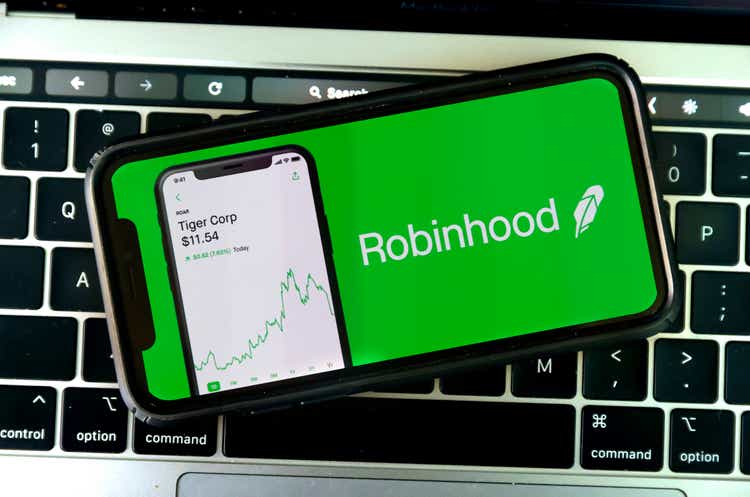 Robinhood Markets (NASDAQ:HOOD) saw net cumulative funded accounts increase slightly to 23.0M in November from 22.9M in October and 22.7M in the year-ago period, the trading app said Wednesday.
In the wake of volatile markets

and an increasingly uncertain economic outlook, monthly active users (MAUs) came in at 12.5M, flat from a month ago and down 33% year-over-year. Likewise, assets under custody totaled $70.2B, unchanged from October and -35% from November 2021.

Net deposits were $1.7B compared with $1.6B in October and $1.9B a year before.
Crypto trading volume surged 60% M/M to $5.7B, but still off 62% from November 2021. On the other hand, equity trading volume of $44.7B slipped 4% from the prior month and -54% a year ago.
Margin book stood at $3.5B vs. $2.8B in October and $6.6B in November of last year. Cash sweep balances were $5.0B, jumping 31% from October and +119% from a year earlier.
HOOD stock slipped

0.3%

in premarket trading.
Earlier this week, (Dec. 6) Robinhood opens waitlist for retirement accounts with 1% match.