Corcept settles patent dispute with Hikma over Cushing's syndrome drug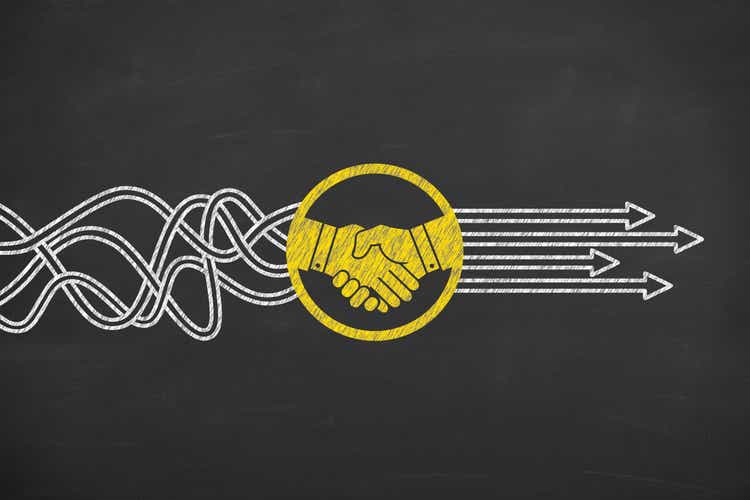 Corcept Therapeutics (NASDAQ:CORT) announced an agreement with Hikma Pharmaceuticals (OTCPK:HKMPF) USA on Thursday to resolve the ongoing patent lawsuit related to Korlym, an oral therapy indicated for patients with Cushing's syndrome.
The litigation was filed

in the New Jersey district court in 2021, shortly after Hikma (

OTCPK:HKMPF

) informed Corcept (

CORT

) about its submission of an Abbreviated New Drug Application (ANDA) seeking FDA approval for a generic version of Korlym.

Per the terms of the settlement, Corcept (CORT) has allowed Hikma (OTCPK:HKMPF) the rights to market a generic version of Korlym from Oct. 01, 2034, or earlier subject to certain conditions.
The companies plan to submit the agreement for the review of the U.S. Federal Trade Commission (FTC) and the United States Department of Justice (DOJ).
A similar patent lawsuit filed by Corcept (CORT) against the U.S. unit of Teva Pharmaceutical (TEVA) remains pending.
Thanks mainly to higher sales volumes of Korlym, Corcept (CORT) added $366.0M net product revenue in 2021 with ~3% YoY growth.