Pfizer projects up to $15B sales potential from mRNA vaccines in 2030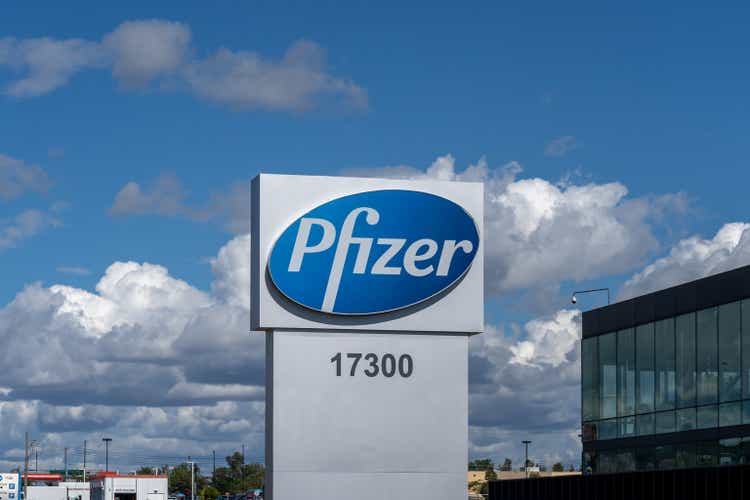 Pfizer (NYSE:PFE) announced Monday that its messenger-RNA-based vaccine franchise led by the blockbuster COVID-19 shot Comirnaty will generate $10B – $15B commercial market opportunity by 2030.
In addition to Comirnaty, Pfizer's (PFE) mRNA vaccine portfolio comprises multiple

clinical-stage assets, including flu vaccine candidates and a combination vaccine candidate targeting both flu and COVID. An experimental shingles vaccine candidate is in the preclinical stage.

Citing EvaluatePharma, the company projects a ~$10B global market for flu vaccine and a ~$6B global market for shingles vaccine by 2030.
Pfizer (PFE) disclosed the forecast at an investor event highlighting its key pipeline programs and upcoming products, which are expected to drive the company towards its revenue targets in 2030 and beyond.
Rival COVID-19 vaccine developer Moderna (MRNA)

lost ~8%

after the projection. BioNTech (BNTX), which partnered with Pfizer (PFE) for Comirnaty,

lost ~2%

while its rival mRNA-based vaccine developer CureVac N.V. (CVAC) of Germany

shed ~4%

.
With its Q3 2022 financials in November, Pfizer (PFE) raised its guidance for COVID-19 vaccine sales by $2B to $34B ahead of Street forecasts.