Retail REITs post highest dividend hikes in November
Dec. 20, 2022 1:58 PM ET
InterRent Real Estate Investment Trust (IIP.UN:CA), MHC.UN:CA, NET.UN:CA, MRG.UN:CA, SPY, REM, VNQ, VNQI, IYR, XHB, REZ, ROOF, GMRE, XLRE, INDS, HOMZ, NETL, USRT, REET, SCHH, DRN, IIPZF, MHCUF, MNARF
SPG, LXP, KRG, UHT, REG, BRX, FCPT, BNL
By:

Mary Christine Joy,

SA News Editor
3 Comments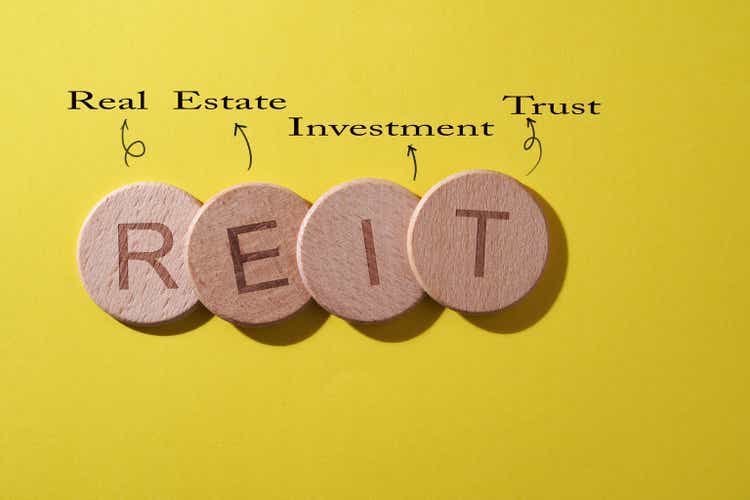 Retail REITs posted the highest dividend hikes in November, with Kite Realty Group (KRG) raising dividend by 9.1% and Brixmor Property Group (BRX) by 8.3%, according to a report by S&P Global Market Intelligence.
Eight U.S. REITs announced dividend hikes in the month of November, the data showed.
LXP Industrial Trust (LXP) posted the third highest dividend hike, followed by another retail REIT Regency Centers (REG).
Simon Property Group (SPG) increased its dividend by 2.9%, Four Corners Property Trust (FCPT) by 2.3%, Broadstone Net Lease (BNL) by 1.9% and Universal Health Realty Income Trust (UHT) by 0.7%.
Meanwhile, five Canadian REITs posted a dividend hike during the month, with residential REITs posting the highest hikes, according to the Market Intelligence data.
InterRent Real Estate Investment Trust (IIP.UN:CA) posted the highest dividend hike of 5.3%, followed by Flagship Communities Real Estate Investment Trust (MHC.UN:CA) of 4.9%.
YTD, about 56.8% of the entire U.S. REIT industry, i.e. 92 companies, have announced dividend hikes.
In the case of Canadian REITs, a total of 14 companies have announced dividend increases YTD.