Goldman Sachs expands ties with Apple to grow consumer banking presence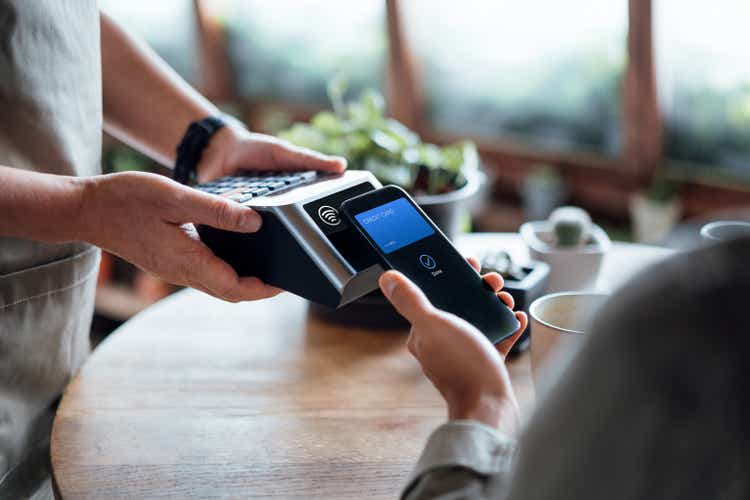 While Goldman Sachs (NYSE:GS) has dialed back its digital consumer bank aspirations, the Wall Street stalwart is expanding its partnership with tech giant Apple (NASDAQ:AAPL) to boost its consumer-focused business.
As a result, Goldman (GS) appears content to provide the financial plumbing and allow Apple (AAPL) to control the user interface/experience, the Wall Street Journal reported Thursday.
The bank first tied up with Apple in introducing a credit card in 2019. In July 2022, Bloomberg reported that the two companies are developing a "Buy Now, Pay Later" offering. And in October, the companies announced a high-yield savings account, where Apple Card users can automatically deposit their cash back awards.
Apple (AAPL) had been asking big U.S. banks for years to allow their customers to see deposit-account balances on its digital wallet, the WSJ said, citing people familiar with the matter. Apple found few takers, as most didn't want to cede control of the customer experience to the tech giant.
Goldman (GS), though, is a relative newcomer in the consumer banking business. And its Marcus consumer digital bank hasn't yet turned a profit six years after the brand debuted. In October, the company folded its Marcus digital banking unit into the Workplace & Personal Wealth segment of GS's Asset & Wealth Management unit.
Banks and tech companies have been vying to develop a financial super app that allows customers to bank, pay and invest. Apple (AAPL) has been building on its popular iPhone and Apple Pay service in an effort to beat its rivals.
Back in 2019, Goldman (GS) CEO David Solomon said, "Apple Card is big, but it's also a beginning."