InnoCare tafasitamab combo gets approval in Hong Kong for blood cancer subtype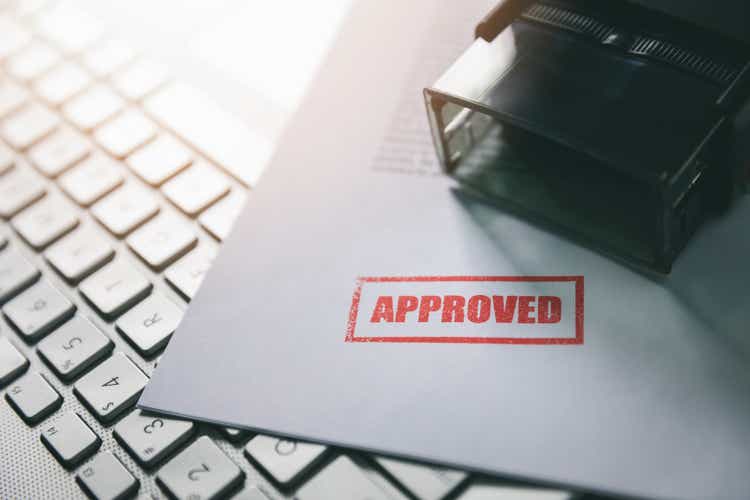 InnoCare Pharma said tafasitamab in combination with lenalidomide, sold as Revlimid by Bristol-Myers Squibb (BMY), was approved in Hong Kong to treat adult patients with relapsed or refractory diffuse large B-cell lymphoma (DLBCL) who are not eligible for autologous stem cell transplant (ASCT).
The approval was granted by the Department of Health, the Hong Kong Special Administrative Region, China.
InnoCare noted that tafasitamab is not approved by the National Medical Products Administration (NMPA) for any indication in China, but tafasitamab in combination with lenalidomide is approved by the Hainan Province to treat eligible patients with DLBCL under an early access program.
"The Hong Kong approval of tafasitamab and lenalidomide will not only provide access to eligible DLBCL patients in the region, but may also help patient access in the Greater Bay Area soon. Moving forward, we will accelerate the clinical trials of tafasitamab in China in the hopes of meeting more unmet medical needs," said InnoCare Co-founder, Chairwoman and CEO Jasmine Cui.
Tafasitamab-cxix was granted accelerated approval in the U.S. and is sold as Monjuvi by MorphoSys (NASDAQ:MOR) (OTCPK:MPSYF) and Incyte (NASDAQ:INCY), and granted conditional approval in Europe and sold as Minjuvi by Incyte to treat certain patients with DLBCL.
Under an agreement with MorphoSys, Incyte received exclusive commercialization rights for tafasitamab outside the U.S. Incyte has a licensing agreement with InnoCare to develop and sell tafasitamab in hematology and oncology in Greater China.