Riot Blockchain is Cantor's top crypto pick for 2023 due to mining prowess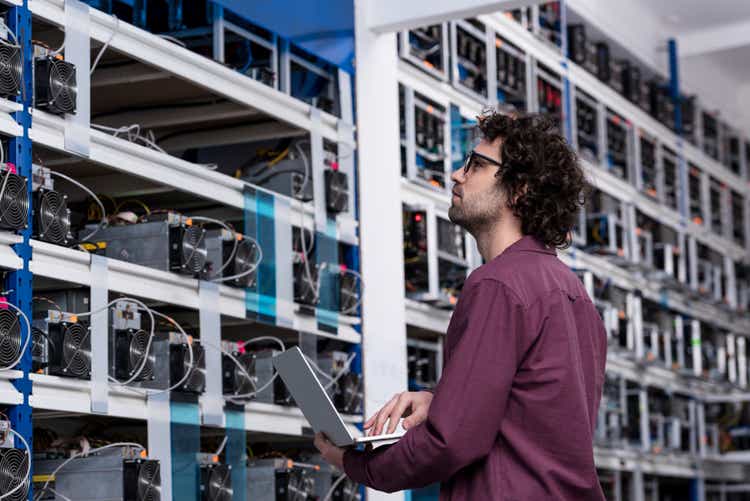 Cantor Fitzgerald selected Riot Blockchain (NASDAQ:RIOT) as its top pick in the cryptocurrency space in 2023, signaling confidence in its ability to mine more bitcoin than peers and reinvest the proceeds to increase scale.
"With a best-in-class balance sheet ($255M in

cash and no debt), RIOT has, in our view, enough flexibility to navigate a 'crypto-winter', making shares attractive at current levels," said the research firm.

Cantor noted that Riot's (RIOT) gross margin remains "best-in-class" at ~65% despite bitcoin being down ~65%, thanks to its "unique" energy agreements.
The broker's bullish stance is in line with Wall Street analysts' ratings on Riot (RIOT).
However, it contrasts sharply with SA Quant's Strong Sell rating on the stock, owing to its inferior profitability and decelerating momentum.
SA contributor Leo Imasuen rates Riot (RIOT) Sell as it will likely remain structurally unprofitable for much of 2023.