MKM's 'Black Swan' list for 2023 Internet: AI, cloud spending and a 'Zuckerverse' pullback
Dec. 29, 2022 8:31 AM ET
Microsoft Corporation (MSFT), GOOG, AMZN
AAPL, TWTR, META, GOOGL, UBER, PINS, STRIP, ICART, PTON, BDNCE
By:

Jason Aycock,

SA News Editor
44 Comments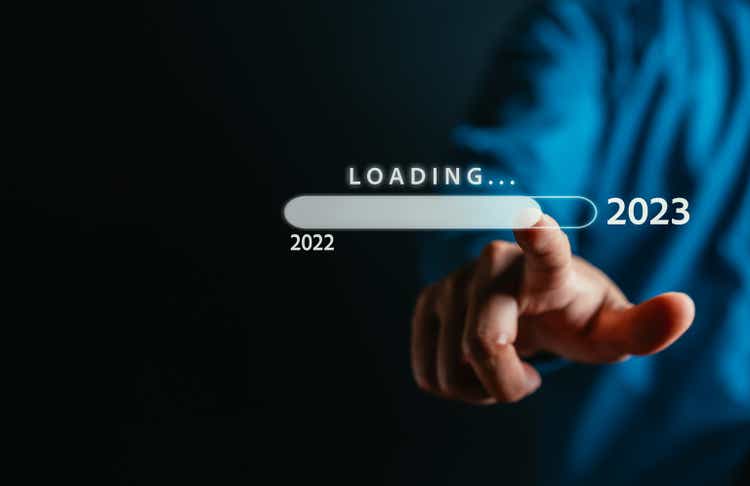 The annual note from MKM Partners on Internet themes and "Black Swan" events for the coming year has a focus on recent developments in artificial intelligence - and analyst Rohit Kulkarni even turns over the mic to a popular AI to give its own thoughts on where 2023's focus will land.
Among the firm's "Black Swan" predictions it said panned out for the past year - what it considers "HILP," or "high impact, low probability" - it notes that 2022 brought a significant impact on online secular growth from the pull-forward effect of the COVID-19 pandemic; that Twitter (TWTR) is no longer a public company, as it had predicted; and that Apple (AAPL) built up its "advertising muscle." A bonus prediction also came true: That Peloton (PTON) saw an "unusually elevated demand unwind."
No. 1 on its list for 2023 is the adrenalin effect on the "AI wars" that has been brought into focus by the artificial intelligence "chatbot" ChatGPT, showing off thousands of AI use cases, including text, image, audio and video digital media generation and analysis, just since a November debut.
Those "AI wars" will escalate as Google (NASDAQ:GOOG) (GOOGL) and Microsoft (NASDAQ:MSFT) race to acquire ChatGPT's creator, OpenAI, Kulkarni said. A longtime stakeholder, Microsoft was said to be investigating raising its investment this fall.
In a lighthearted aside, the firm asked ChatGPT for its own Internet theme predictions for 2023 - and perhaps unsurprisingly, the artificial intelligence focused on increased use of AI, machine learning, virtual reality/augmented reality, the Internet of Things, the cloud and cybersecurity.
A related 2023 theme is the expectation that public cloud spending will accelerate in the coming year, Kulkarni said. "Currently, investors expect a continued deceleration in cloud spend, primarily driven by macro pressures and possibly due to pandemic pull-forward." But there are two potential upside catalysts in increased AI/machine learning workloads, and another layer of secular spend yet to be "unlocked" coming out of a slowdown.
Other themes and Black Swan predictions include the premise that TikTok (BDNCE) ends up banned in the United States; that a ballyhooed mixed-reality headset from Apple (AAPL) turns out as a "dud"; that going public via special-purpose acquisition companies may outperform traditional initial public offerings and direct listings; and that reopened capital markets will bring big deals like Stripe (STRIP) and Databricks to market after Memorial Day.
In the vein of last year's prediction that Twitter (TWTR) would no longer be public, Kulkarni predicts that Pinterest (PINS) and Peloton (PTON) will no longer be independent public companies. They've both seen intermittent media reports around merger/acquisition activity, and "if their stock prices stay under pressure, we wouldn't be surprised if such speculations start swirling again."
Retail media networks will grow larger than social media networks, a shift that would benefit Amazon.com (NASDAQ:AMZN), Uber (UBER) and Instacart (ICART), Kulkarni said. Amazon, meanwhile, will use M&A activity to expand into security and applications software, he adds.
And Meta Platforms (META) will "dramatically" scale back ambitions for the "Zuckerverse" - its heavily invested plans for a metaverse Internet experience. Companies doubled their metaverse spending to $120B in 2022, but "commercial traction remains limited and below expectations," and "If META decides to limit cash burn on the metaverse over the near term, we think investors would cheer on such a move."