Lee Enterprises gets Nasdaq noncompliance notice for late annual report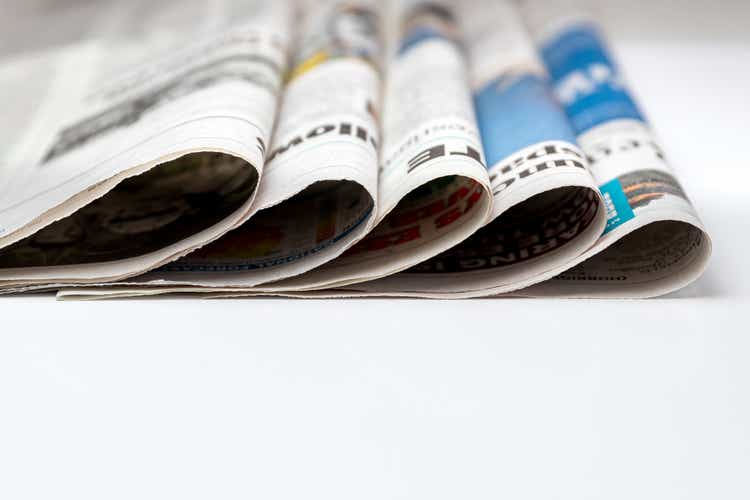 Lee Enterprises (NASDAQ:LEE) has received a noncompliance notice from Nasdaq tied to the delays in filing its annual report.
The news company is late in filing its form 10-K for the fiscal hyear ended

Sept. 25, 2022, meaning it's not in compliance with timely filing requirements for continued listing.

Lee had disclosed on Dec. 12 that it required additional time to file the report, and says it's working "diligently" to complete an internal controls evaluation and file the report.
The company must submit a plan of compliance within 60 days (by Feb. 27) addressing how it will regain compliance. lee says it expects to file its report within that 60-day period, eliminating the need for a formal plan.
And despite the internal controls evaluation, "the Company does not expect the evaluation to result in any material impact on the preliminary financial results the Company released on Dec. 8, 2022 for the 12-month period as of and ended Sept. 25, 2022."