Shopify launches new service integration to woo major retailers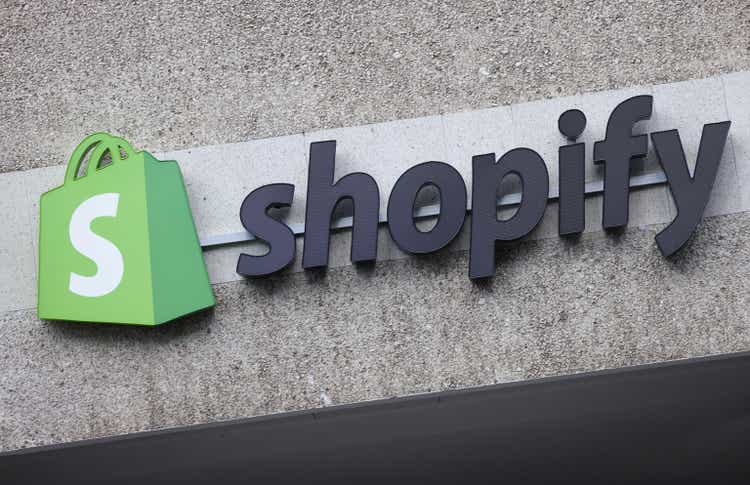 Shopify (NYSE:SHOP) announced the launch of a new integration aimed at the world's largest retailers on Tuesday.
The Canadian e-commerce giant said that its new Commerce Components will allow large retailers to take components of Shopify and integrate these components with their own existing systems. The launch is a major step toward relationships with major retailers in a bid to add to the appeal of its technology to smaller retailers and sellers.
"For the first time, we're giving the world's largest retailers access to Shopify's component infrastructure that has powered over a half trillion dollars in global commerce, offering flexibility at scale," Shopify said in a statement.
Mattel Inc (MAT) was cited as a major sign-on in Tuesday's news release, while Glossier, Coty (COTY), Steve Madden (SHOO), and Staples were noted as retailers already utilizing the service.
"We've always approached innovation at Shopify by anticipating what retailers need, then providing those solutions," said Harley Finkelstein, President of Shopify. "Commerce Components by Shopify opens our infrastructure so enterprise retailers don't have to waste time, engineering power, and money building critical foundations Shopify has already perfected, and instead frees them up to customize, differentiate, and scale."
Elsewhere, CEO Tobi Lutke announced that recurring group meetings will be removed from the calendar in 2023. Employees were also encouraged to decline meeting invites and lessen their use of large internal chat groups.
"Meetings are usually a bug," he tweeted on Tuesday. "If you properly root cause them, you will find a trust issue, a clarity issue, or a missing API. Meetings can paper over these, but it's much better to fix [the] root cause."
Shares of Shopify (SHOP) rose 2.25% in afternoon trading on Tuesday.
Read more on Hedgeye's bullish stance on the stock heading into 2023.