Alibaba, Chinese tech stocks surge as Beijing boosts Ant Group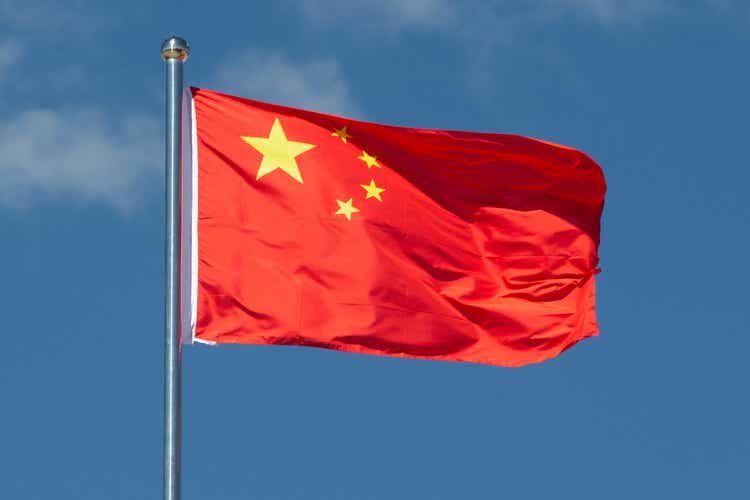 Chinese tech stocks flexed their muscles on Wednesday amid signs that Beijing is loosening up a bit on some of its tight regulatory controls over tech companies, in particular.
Investors rallied behind the likes of JD.com (NASDAQ:JD), Tencent Holdings (OTCPK:TCEHY) and Alibaba (NYSE:BABA) after Chinese regulators approved a capital expansion plan for Alibaba's (BABA) finance affiliate, Ant Group. Under terms of the expansion, Ant Group will be allowed to raise $1.5B for its consumer finance unit. Such a move, along with China relaxing on many of its COVID-19 restrictions, has built up belief that the country will be more amenable to business growth this year.
Reaction to the new policy toward Ant Group was swift, as Alibaba (BABA) shares rose early, and closed with a gain of 13%. JD.com (JD) was another big winner, as its shares surged almost 15% and Tencent (OTCPK:TCEHY) climbed almost 9%.
Gains also came from Pinduoduo (PDD), which rose almost 8%, Baidu (BIDU), up by more than 10%, NetEase (NTES), which climbed by more than 8% and electric car automaker Nio (NIO), which rose more than 10% on the day.
The KraneShares CSI China Internet ETF (KWEB) joined in the day's gains, and rose almost 9%.
Wednesday's gains among Chinese tech stocks came on the heels of Tuesday's advance that was spurred on by comments from China's new foreign minister about his hopes for improving ties with the United States.