Regeneron, Sensei in clinical supply agreement for tumor studies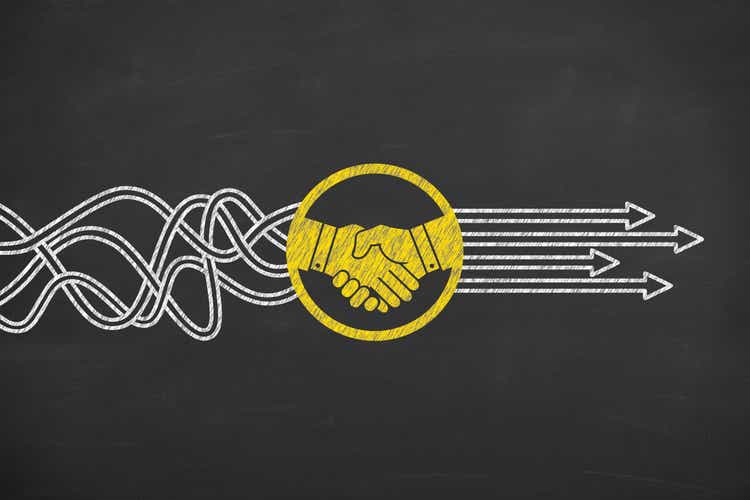 Cancer-focused biotech Sensei Biotherapeutics (NASDAQ:SNSE) announced a clinical supply agreement with Regeneron (NASDAQ:REGN) on Thursday to source the latter's anti-PD1 therapy Libtayo (cemiplimab) for studies targeted at solid tumors.
Per the terms, Regeneron (REGN) will provide Libtayo

to support a future clinical trial sponsored and funded by Sensei (

SNSE

) for its lead candidate, SNS-101.

The collaboration is targeted at evaluating SNS-101 alongside Libtayo in solid tumors in a Phase 1/2 trial, for which the company expects to submit an Investigational New Drug application (IND) to the FDA in or before April 2023. The trial is scheduled to start in 2023, subject to regulatory clearance.
"We are excited for the opportunity to work with Regeneron on our planned clinical trial of SNS-101, which has demonstrated strong anti-tumor activity in combination with PD-1 inhibition in preclinical studies," Sensei's (SNSE) Chief Executive John Celebi remarked.
The announcement comes less than a month after the company said it would prioritize efforts on key candidates, including SNS-101 and certain other platform programs.
This was corrected on 01/05/2023 at 9:29 AM. A previous version of this article included an incorrect ticker symbol for Sensei Biotherapeutics. The amended version reflects the correct ticker for the company.