Extra Space Storage upgraded, Public Storage downgraded at Raymond James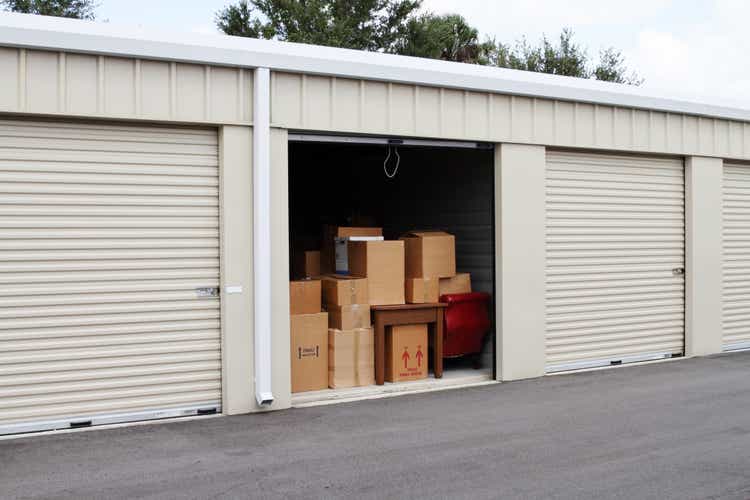 Raymond James analyst Jonathan Hughes on Monday upgraded Extra Space Storage (NYSE:EXR) to Outperform from Market Perform and downgraded Public Storage (NYSE:PSA) to Market Perform from Outperform, while he stays Overweight on the self-storage sector.
While those who are bearish on the self-storage sector expect a replay of 2016's wave of new supply, Hughes pointed out that, unlike seven years ago, the self-storage REIT sector trades well-below its historical relative valuation spreads vs. the REIT average; new supply impact is declining or in a holding pattern of low growth; and customer behavior is slowly returning to normal.
"We believe the declining new supply impact that has likely declined further given the continuing economic uncertainty and higher interest rate backdrop creates a scenario where fundamentals can surpass expectations for the next several years, and the track record of meaningfully surpassing expectations suggests upside to what is priced-in today," the analyst wrote in a note to clients.
ExtraSpace (EXR) was upgraded due to its recent underperformance, driven by a misunderstanding of the REIT's revenue maximization strategy and attractive valuation. It will also benefit from its higher leverage/variable rate debt exposure if inflation and interest rates decline, Hughes said. EXR rose 0.7% in Monday premarket trading
For Public Storage (PSA), its revenue growth upside is largely priced in and its "massive size makes external growth more difficult." With PSA the most overweight name in the group, Hughes sees more risks if fundamentals and/or 2023 guidance disappoint. PSA shares slipped 0.2%.
Hughes reiterates his Strong Buy rating on CubeSmart (CUBE) and Outperform rating on LifeStorage (LSI).
Looking at the peer comparison tool, the SA Quant system rates EXR, PSA, CUBE, and LSI as Strong Buys, while the average Wall Street rating for all four are Buy.
Last week, SA contributor The Value Investor explained why it's still waiting for a more attractive entry point on ExtraSpace (EXR).