Harmonic gains 9% as Jefferies boosts to buy on cable market outlook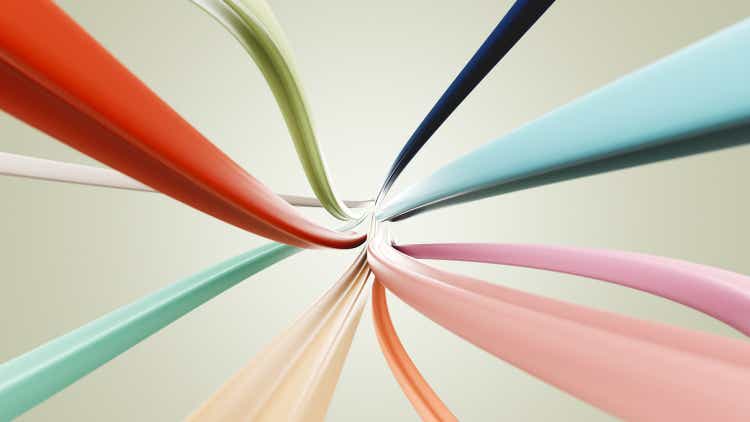 Harmonic shares (NASDAQ:HLIT) rose almost 9% Monday in the wake of an upgrade to buy from Jefferies analyst George Notter that was based on a sunny outlook for the company's CableOS offering and what the firm sees as a likely upcoming customer win at Charter Communications (CHTR).
Harmonic (HLIT) operates in video and cable access segments, and it's the latter where its CableOS software and cloud solution appeals to cable operators.
Notter said that side of the business is "primed to benefit" from accelerating Cable MSO capital expense spending, increased cohesion of technology and standards across the industry and what Notter called "a relatively benign competitive environment."
Rising competitive intensity in broadband services is pushing cable multiple-system operators to invest more aggressively, Notter said, with Charter's buildout plans the most recent example.
Meanwhile, the competitive situation in Harmonic's (HLIT) virtualized cable modem termination system space has crumbled a bit, with Cisco Systems (CSCO) effectively exiting the market and Harmonic (HLIT) sporting a significant lead on players including CommScope (COMM) and Casa Systems (CASA).
As for Charter (CHTR), Notter said a win for Harmonic (HLIT) there now seems "much more of a certainty" following news of the cable company's building plans. And a pending renegotiation with Comcast (CMCSA) offers Harmonic (HLIT) a chance to "significantly" boost its CableOS economics.
The Charter business alone could make up much or most of the Cable segment revenue growth that Harmonic (HLIT) investors are expecting in the next two years, said Notter, who boosted his price target on the company's stock to $19 a share, a move which implies another 26% increase beyond Monday's gains.
Both Wall Street analysts and Seeking Alpha authors have consensus buy ratings on Harmonic's (HLIT) stock. However, Seeking Alpha's Quant System, which regularly outperforms the stock market, gives Harmonic (HLIT) a strong buy rating on the company's shares.