Wells Fargo downgrades Fiserv, TaskUs, Paymentus as market environment 'challenging'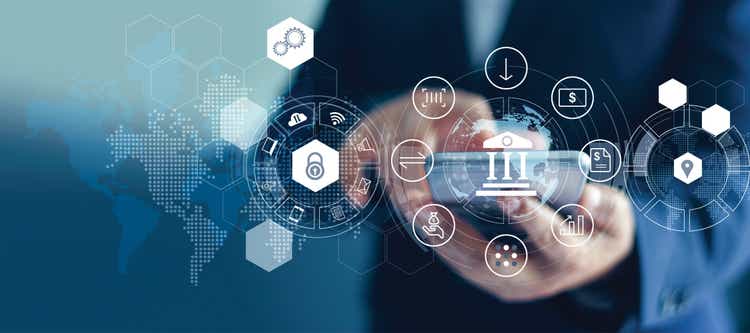 Wells Fargo on Monday downgraded Fiserv (NASDAQ:FISV), Paymentus (PAY), and TaskUs (TASK) to Underweight from Equal Weight, citing the challenging market environment.
The research firm expects 2023 to be "more challenging fundamentally" for payments and fintech stocks in its coverage compared with 2022.
"Though we expect a challenging market environment in H1, we think slowing inflation plus a Fed pivot will drive 'risk-on' sentiment in the space by H2," said analyst Jeff Cantwell.
See below Wells Fargo's rationale for the downgrades:
Fiserv (FISV): Cantwell said weaker macro will impact areas like consumer spend and bank IT spend, causing revenue growth to slow (7% in 2023 from 9% in 2022). "In that context, we see other companies as more attractive on a relative basis after FISV's significant outperformance in 2022."
TaskUs (TASK): Cantwell expects revenue growth to steadily accelerate through the year, reaching double-digit growth in H2. "We expect ongoing weakness in the demand environment across key verticals, including cryptocurrency and equity trading."
Paymentus (PAY): Tighter revenue environment and increased expenses related to inflation/macro will put PAY's EBITDA generation under pressure. "This leaves us cautious near term as PAY becomes more of a long-term story in our view. We think revenue growth is now likely to be in the mid 20% range for 2022 and 2023."
Wall Street analyst on average are bullish on Fiserv (FISV) , TaskUs (TASK) and Paymentus (PAY).
However, SA Quant rates Fiserv (FISV) and TaskUs (TASK) Hold, while Paymentus (PAY) is rated Sell as it is at high risk of performing badly.