U.S. natgas slides to one-year low as January demand could hit record low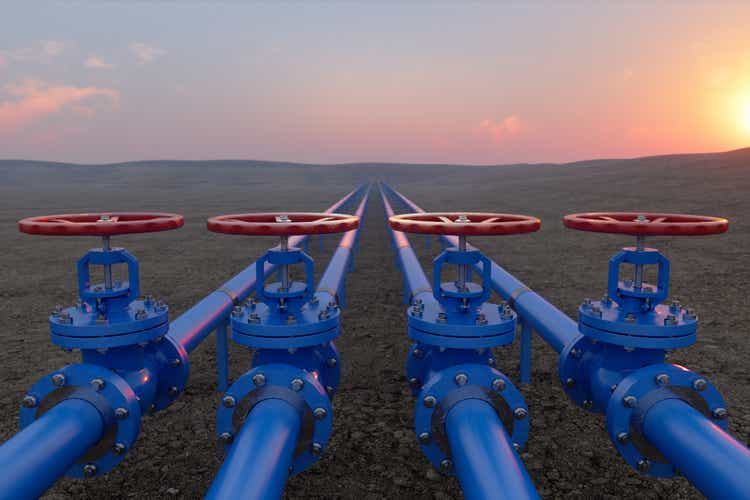 Volatile U.S. natural gas futures plunged Tuesday to their lowest in a year, giving back most gains from the previous session, on rising production and forecasts for lower heating demand.
Analysts say natural gas demand could be on track to hit record lows in January if unseasonably warm weather continues.
Nymex natural gas futures (NG1:COM) for February delivery recently traded -8.3% to $3.587/MMBtu, putting the front-month contract on track for its lowest close since December 30, 2021; the contract has surged up or down more than 5% in four of the six trading days so far this year.
Benchmark European natural gas futures fell as much as 6.5%, while power prices also moved lower.
ETFs: (NYSEARCA:UNG), (UGAZF), (BOIL), (KOLD), (UNL), (FCG)
Natural gas-focused stocks post broad losses, including EQT Corp. (NYSE:EQT) -2.3%, Range Resources (RRC) -1.9%, Southwestern Energy (SWN) -3.9%, Antero Resources (AR) -2.8%, Chesapeake Energy (CHK) -2.5%, Coterra Energy (CTRA) -0.6%.
According to Reuters, the premium on futures for March over April, known as the "widow maker," fell to a fresh record low of $0.06/MMBtu, as some market participants give up hope that extreme cold will bring a price spike later this winter.
Data provider Refinitiv said average gas production in the U.S. Lower 48 states has climbed to 98.3B cfd so far in January, up from 96.7B cf/day in December but below the monthly record 99.9B cf/day in November 2022.
Top U.S. natural gas producer EQT (EQT) is priced at ~4x free cash flow on the assumption that natural gas in 2023 will be significantly weaker than in 2022, Michael Wiggins de Oliveira writes in an analysis posted recently on Seeking Alpha.