BioAtla sinks 47% after early results for lead candidate in solid tumor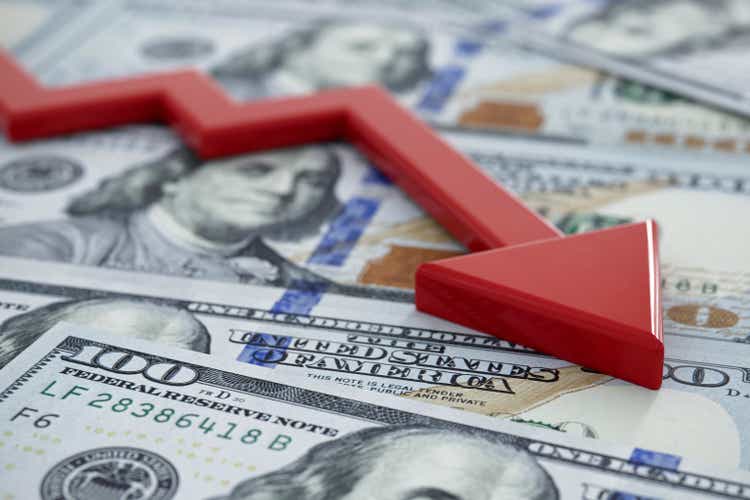 Oncology-focused biotech BioAtla, Inc. (NASDAQ:BCAB) lost ~47% to reach the lowest level in over five months after the company shared interim results from two ongoing Phase 2 studies for its lead candidate BA3011 in patients with solid tumors.
One trial is designed to evaluate the AXL-targeted antibody-drug conjugate in patients with AXL-positive non-small cell lung cancer (NSCLC).
The company said that in 20 efficacy-evaluable patients in the trial, only one showed no evidence of a tumor (complete response) as of January 2023. The patient was part of the combination therapy arm which tested BA3011 with Bristol Myers Squibbs' (BMY) nivolumab (1 of 8, ORR 12.5%).
Four patients in the monotherapy group indicated a decrease in tumor size (partial response) (4 of 10, ORR 40%). Four PRs were in the monotherapy PD-1 failure group (4 of 9, ORR 44%).
BioAtla (BCAB) also disclosed data from Part 1 of the Phase 2 study for BA3011 in patients with AXL-positive soft tissue and primary bone sarcomas. The results indicated a 50.0% progression-free survival (PFS) at 12 weeks, a measure of how long a cancer patient lives without disease worsening.
The company has dosed the first patient in the Phase 2 part 2 study in patients with AXL-positive Undifferentiated Pleomorphic Sarcoma (UPS).
In November, BioAtla (BCAB) announced data for BA3011 in AXL-positive NSCLC, indicating a 25% ORR in the combination therapy arm.