Masimo gains after winning patent ruling related to Apple Watch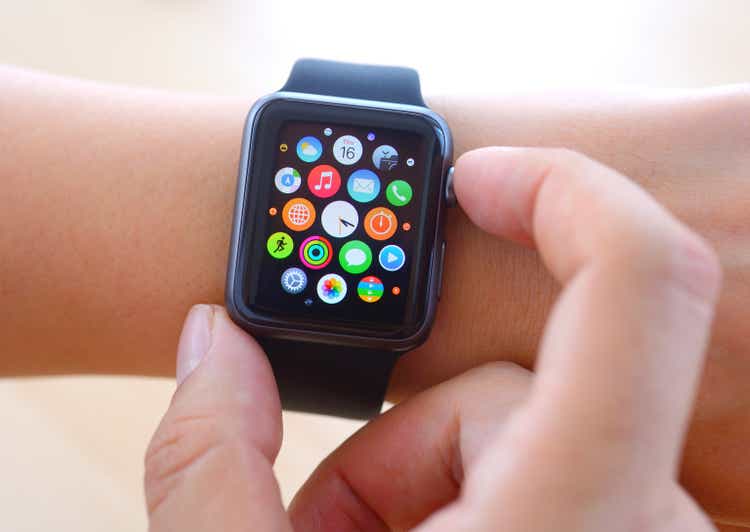 Masimo (NASDAQ:MASI)

rose 8.2%

in premarket trading after the U.S. International Trade Commission ruled some models of Apple Watch (NASDAQ:AAPL) violated a Masimo patent related to light sensors for measuring

the amount of oxygen in the blood.

The U.S. International Trade Commission ruled that Apple (AAPl) infringed on a patent by importing and selling within the U.S. certain Apple Watches with light-based pulse oximetry functionality and components, according to a statement late Tuesday.
Apple (AAPL) first released its pulse oximeter sensor with the Apple Watch Series 6 in 2020. The United States International Trade Commission will now consider whether to implement an import ban on some Apple Watches.
"We are happy that the ALJ recognized Apple's infringement of Masimo's pulse oximetry technology and took this critical first step toward accountability," said Joe Kiani, CEO of Masimo said in the statement.
Medical technology company Masimo first filed a complaint with the U.S. International Trade Commission seeking an Apple Watch import halt, alleging patent infringement in June 2021.