Alphabet unit Verily to lay off 15% of staff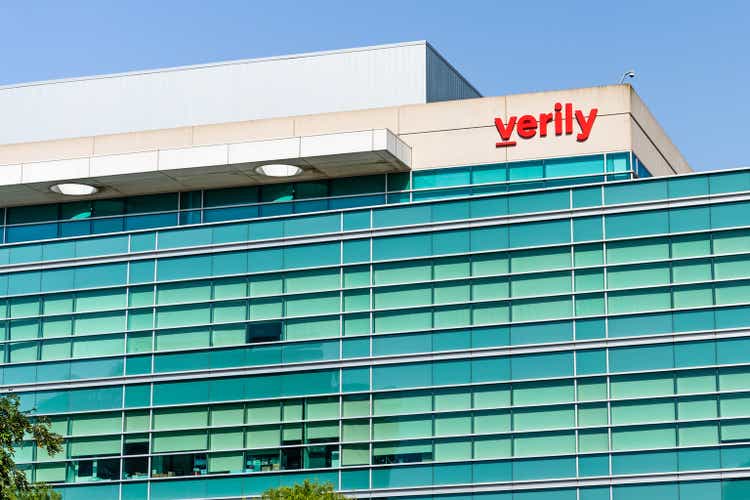 Google parent company Alphabet's (NASDAQ:GOOG) (NASDAQ:GOOGL) healthcare venture Verily announced plans to cut 15% of its staff on Wednesday, marking the first layoffs to hit the tech giant amid a wave of job cuts across the sector, CNBC reported.
Sending an email to employees, Verily CEO Stephen Gillett attributed the move to restructuring initiatives as the life sciences company seeks financial independence from the parent.
According to Gillett's email, job cuts will impact 240 employees, who will receive severance and outplacement services "in the coming weeks and months."
"As we move into Verily's next chapter, we are doubling down on our purpose, with the goal to ultimately be operating in all areas of precision health," Gillett said, adding, "We cannot do everything and have had to make some difficult choices."
"We will do this by building the data and evidence backbone that closes the gap between research and care. We will also focus on building a financially independent company and a thriving company culture."
Gillet's note also outlined Verily's plans for "reducing or sunsetting" some business sections while increasing focus on others.
Accordingly, the company will discontinue certain early-stage products such as "remote patient monitoring for heart failure and micro needles for drug delivery," the email said. More details about changes are expected at a meeting on Jan. 18.
In his email, Gillett also noted multiple changes to Verily's executive team, including the departure of Jordi Parramon, the president of Verily's devices businesses who served the company "since its early days."
Verily which developed a COVID-19 testing platform during the pandemic, recently lost its chief marketing officer Andreas "Drew" Panayiotou, to Pfizer (PFE) for a newly created role at the pharma giant.