Used auto prices mark sixth consecutive monthly decline
Jan. 12, 2023 9:19 AM ET
Carvana Co. (CVNA), KMX, LAD, AN:CA, AMRZF
PAG, ABG, GPI, SAH, CARS, VRM, SFT
By:

Kevin P. Curran,

SA News Editor
11 Comments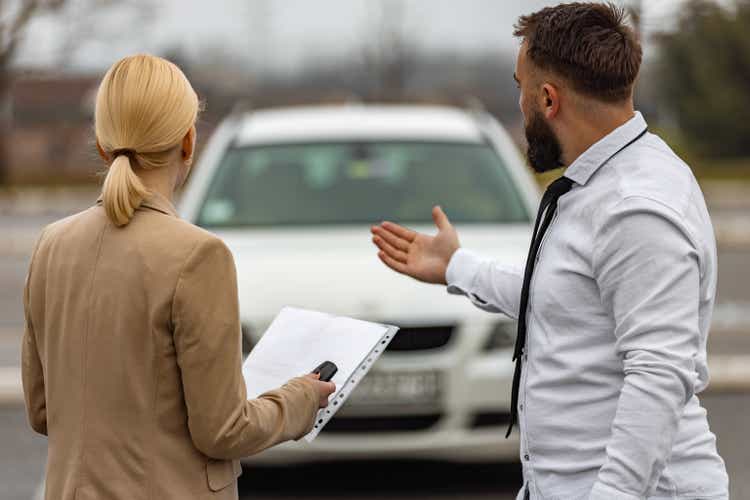 Used auto prices continue to deflate from their early 2022 peak, per the latest CPI report.
According to the CPI report released on Thursday, used car and truck prices have plunged 8.8% from December 2021 to December 2022. The drop adds to a streak of declines for auto prices in late 2022.
"Indexes which declined over the month include the index for used cars and trucks, which fell 2.5% in December, the sixth consecutive decline in that index," the latest BLS report stated.
The report comes echoes projections published by Cox Automotive only a few days prior.
"All eight major market segments once again saw seasonally adjusted prices that were lower year over year in December," the latest Manheim report stated. "Vans had the smallest decline at 12.0%, followed by pickups, sports cars, and compact cars at 12.2%, 12.6%, and 13.5%, respectively."
Modestly higher prices across other segments balanced that decline in aggregate. Overall, this suggests a normalization of prices in the industry, according to Cox Automotive Chief Economist Jonathan Smoke.
"These last three years have been extremely volatile for the market, and these declines follow record increases. In December 2021, we were up 47% year over year," he explained on Monday. "The pre-pandemic levels will likely never return, but all indicators point to reaching equilibrium in the second half of 2023."
Related tickers: Carvana (NYSE:CVNA), CarMax (NYSE:KMX), Lithia Motors (NYSE:LAD), AutoNation (AN), Asbury Automotive Group (ABG), Group 1 Automotive (GPI), Sonic Automotive (SAH), Penske Automotive Group (PAG), Vroom (VRM), Shift Technologies (SFT), and Cars.com (CARS).