Inflation is still too high and Fed has more work to do, Richmond Fed's Barkin says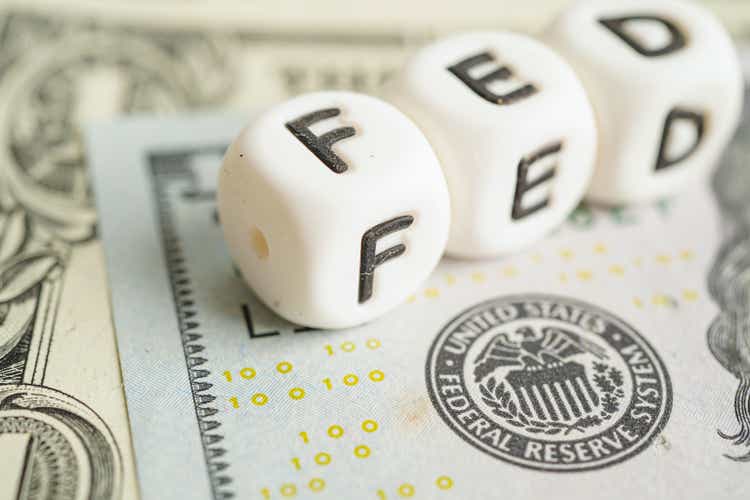 Even with three straight months of headline inflation numbers declining, inflation is still too high and the Federal Reserve has more work to do, Richmond Fed President Tom Barkin said in a speech at an event hosted by the Virginia Bankers Association and the Virginia Chamber of Commerce.
With the Fed raising its policy rate at the fastest pace in 40 years, interest-sensitive sectors like real estate and durable goods have seen demand decline. But demand in other parts of the economy will take longer to moderate, Barkin said, adding that it will take awhile for inflation to subside once demand eases.
"Once demand weakens, studies estimate it can take another six to 12 months before those pullbacks quiet the rate of inflation," he said. "So, with demand slowing but resilient, labor markets healthy, and the added and enduring shock of the war in Ukraine, it shouldn't be a surprise that inflation — while likely past peak — is still elevated."
In his prepared remarks, Barkin didn't disclose his own projections on where he expects the federal funds policy rate to peak. "We have forecasted additional rate increases this year," was the extent of his rate outlook comments.
Note that the Fed has increased the federal funds rate target range from 0.0%-0.25% to 4.25%-4.50% between March 2022 and the end of the year. The CME FedWatch tool now has a 92.3% probability of a 25-basis point hike at the Fed's next meeting (Jan. 30-Feb. 1).
He appeared to indicate he'd back a smaller hike of 25 bps vs. the 50-bp hike implemented in December. "With forward-looking real rates positive across the curve and therefore our foot unequivocally on the brake, it makes sense to steer more deliberately as we work to bring inflation down," he said.
Like his fellow Fed officials, Barkin made clear that the fed funds rate will need to stay elevated until policymakers are sure that inflation is under control. He also commented on the suggestion that the Fed change its inflation goal of 2%.
"The experience of the '70s showed that if you back off on inflation too soon, it comes back stronger, requiring the Fed to do even more, with even more damage," Barkin said. "If you change the target before it is achieved, as some have recently advocated, you put the Fed's credibility at risk, which in turn increases the sacrifice required in order to control inflation."
Earlier, Philly Fed's Harker said he sees quarter-pont rate hikes as more appropriate going forward.