Warner Bros. Discovery mulls music-library sale to ease debt - FT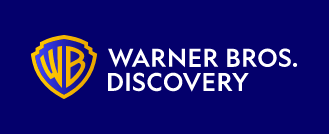 As Warner Bros. Discovery (NASDAQ:WBD) wrestles with deleveraging from a debt-heavy transaction that created the company, it's looking at selling its music library for a potential $1B, the Financial Times reported.
That comes as CEO David Zaslav has been implementing rapid cuts in order to find ways to slim down the debt pile.
Film studio Warner Bros. created a music unit in the 1950s, and though its parent Time Warner sold off that music division in 2004, the Warner group retained copyrights to a library of songs (such as soundtracks to films including the Batman series).
And it's that library that might be valued at $1B-plus in a hot market for music copyrights that is spurring prominent artists to consider selling their rights. In late 2021 Bruce Springsteen agreed to a reported $500M sale of his masters and publishing, and Bob Dylan sold his song catalog to Universal Music and sold his recorded music to Sony for $200M.
The process is in the early stages, and any deal would contain stipulations over the use of certain soundtracks, according to the report.