Bed Bath & Beyond rips 50% gain even as the retailer enters talks about a bankruptcy loan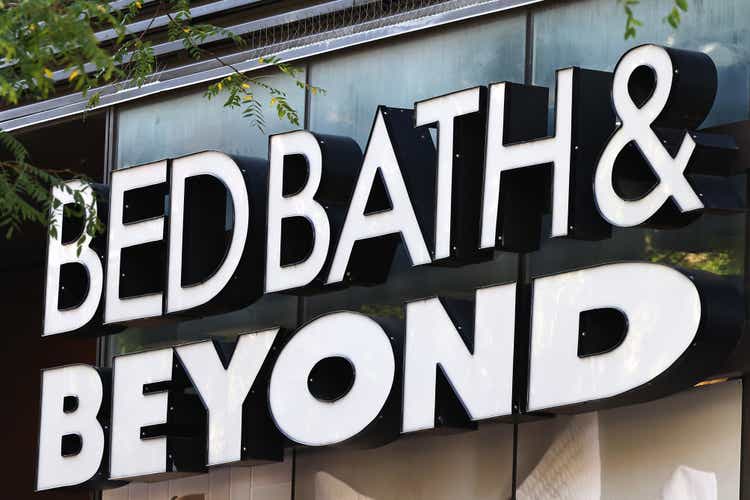 Bed Bath & Beyond (NASDAQ:BBBY) is reportedly talking to potential lenders that would step in to finance the company during bankruptcy proceedings, sources tell Bloomberg.
Those talks are said to include discussions about a stalking horse bid, which would see an interested party also offer to buy some or all of the company's assets through the bankruptcy process.
The threat of bankruptcy has been far from the mind of some traders with BBBY on a tear this week. Shares of Bed, Bath & Beyond ended Thursday up 50.14% and added another 3.82% in the postmarket session to land at $5.44. That puts the highly-shorted stock at its highest level since the early part of October, but still down 88% from its highest trading level of 2021.
Seeking Alpha author Leo Imasuen thinks Wayfair is a more attractive retailer to pick up than Bed, Bath & Beyond.