AutoNation loses bull rating at Wells Fargo due to macro headwinds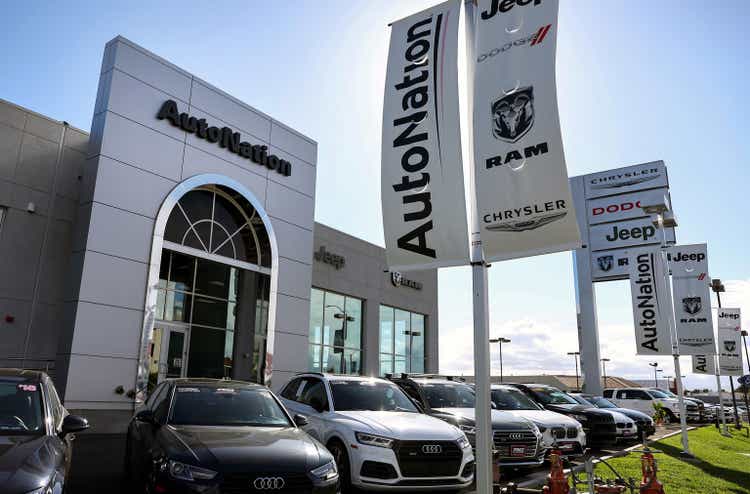 Wells Fargo downgraded AutoNation (NYSE:AN) to an Equal Weight rating from Overweight on Friday on its view that consensus estimates are too high on the auto retailer considering all the macroeconomic headwinds.
Analyst Colin Langan and team expect AutoNation's (AN) new gross margins to begin to fall from current record highs back to their long-term averages as auto production supply chain issues ease.
"Our revised EPS estimate for 2023 is 18% below consensus. That said, AN is already trading at 5.9x consensus 2023 EPS, which reflects investor expectations that the company's current margins are unsustainable."
Looking ahead, additional share buybacks and prospective M&A are seen offering additional support for AutoNation (AN).
Wells Fargo assigned a price target of $126 to AN, which reflects 9.0X the revised 2023 EPS estimate.
Shares of AutoNation (AN) fell 1.66% in premarket trading on Friday to $114.00 vs. the 52-week range of $94.92 to $135.57.