Goldman picks 50 top return-on-equity stocks for a tough ROE year
Jan. 16, 2023 10:23 AM ET
SPDR S&P 500 Trust ETF (SPY)
TGT, DIS, CEG, PPL, EQT, XLU, XLE, XLV, XLB, XLF, XLI, XLK, XLP, XLY, JNPR, DG, NKE, GPN, AMD, AIG, PEP, GLW, INCY, NVDA, CRM, HAL, ADI, TTWO, PGR, CMG, MDLZ, SLB, WFC, BSX, BK, BAX, CAG, DXC, MTB, JCI, CSGP, ESS, EFX, EW, BDX, ACGL, UHS, ROP, DXCM, ATVI, TECH, AVGO, VRSK, SEDG, PYPL, XLRE, APTV, CDAY, XLC, KDP, SP500, CTVA
By:

Kim Khan,

SA News Editor
74 Comments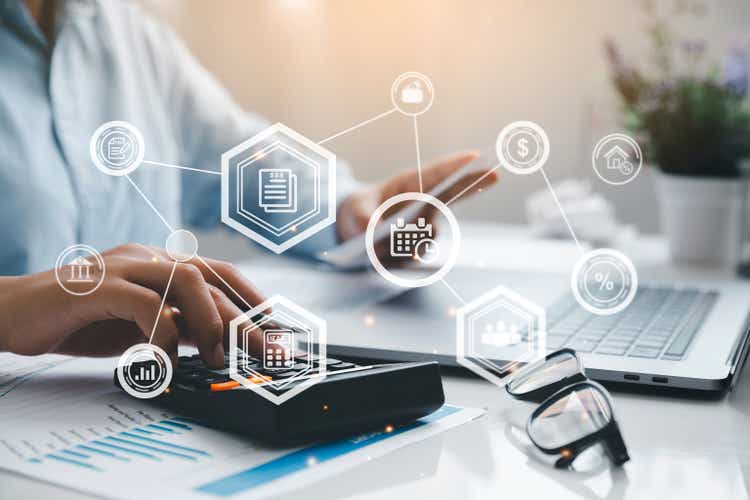 Return on equity for the broader market has been lackluster for the past three quarters and this year will likely see drop in median S&P 500 (SP500) (NYSEARCA:SPY) ROE, according to Goldman Sachs.
"An upwards inflection in S&P 500 ROE will be difficult to achieve in 2023, as headwinds from a higher cost of capital and higher taxes will place further strain on profitability," equity strategist David Kostin wrote in a note.
Goldman is rebalancing its ROE growth basket, which outperformed S&P 500 ROE by 10 percentage points in 2022.
The basket "is sector neutral to the S&P 500 and contains 50 stocks with the highest consensus-expected ROE growth during the next 12 months," Kostin said. "The median stock in the basket is expected to grow ROE in the next 12 months by 12% vs. -6% for the median S&P 500 company."
The stocks in the growth basket by sector are:
Take-Two (TTWO), ROE last 12 months 11%, consensus ROE growth 22%, new addition
Disney (DIS), 7%, 12%
Activision Blizzard (ATVI), 12%, 11%, new add
EQT (EQT), 10%, 43%, new add
SLB (SLB), 17%, 19%
Halliburton (HAL), 24%, 12%
Corteva (CTVA), 7%, 19%
Essex Property Trust (ESS), 6%, 29%, new add
Constellation Energy (CEG), 8%, 49%
PPL (PPL), 7%, 10%, new add
See why UBS expects earnings growth to stall.