Global cooperation in question as business elite meet in Davos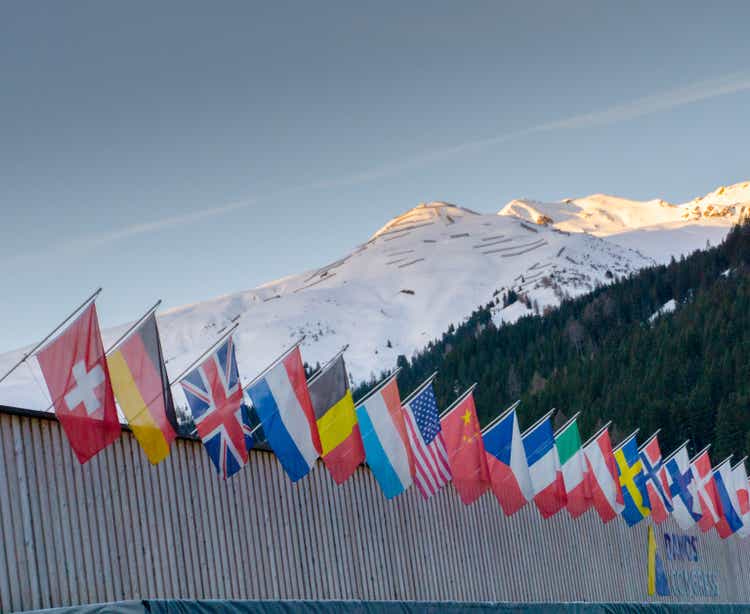 The latest gathering of the world's political and business elite, plus the usual smattering of celebrities, is taking place this week at the Swiss Alpine resort of Davos. The annual meeting comes as economic storm clouds gather for the global economy, and as the 'r' word becomes featured on many corporate earnings calls. In fact, recession has become the top concern for CEOs worldwide, according to a recent survey by nonprofit think tank The Conference Board.
Snapshot: The World Economic Forum's theme for this year is "Cooperation in a Fragmented World." "The twin triggers of the COVID-19 pandemic and the war in Ukraine rattled an already brittle global system. Economic growth in the world's largest economies is stalling, while navigating headwinds from rising food and energy prices. For the first time since the 1970s, the world is facing a precarious disequilibrium with growth and inflation moving in opposite directions," according to the program's overview.
"This is occurring alongside heightened geo-economic fragmentation, financial sector vulnerabilities, including stretched asset prices and high debt levels, and a climate crisis spiraling out of control, which could magnify any growth slowdown, particularly in emerging markets. Unless these systemic and interconnected risks are addressed, the promise of a 'decade of action' may become a decade of uncertainty and fragility."
What else to watch: U.S. Treasury Secretary Janet Yellen will meet her Chinese counterpart Liu He on Wednesday as friction between the world's two largest economies lingers over areas like trade and Taiwan. It also comes before Yellen embarks on a 10-day trip to Africa, where she hopes to persuade countries to loosen their financial ties to Russia and China. There was already an effort to improve bilateral ties after President Biden met Xi Jinping in Bali in November, which followed then House Speaker Nancy Pelosi's tension-filled visit to Taipei in the summer.