Paychex, Fidelity National Information downgraded at Barclays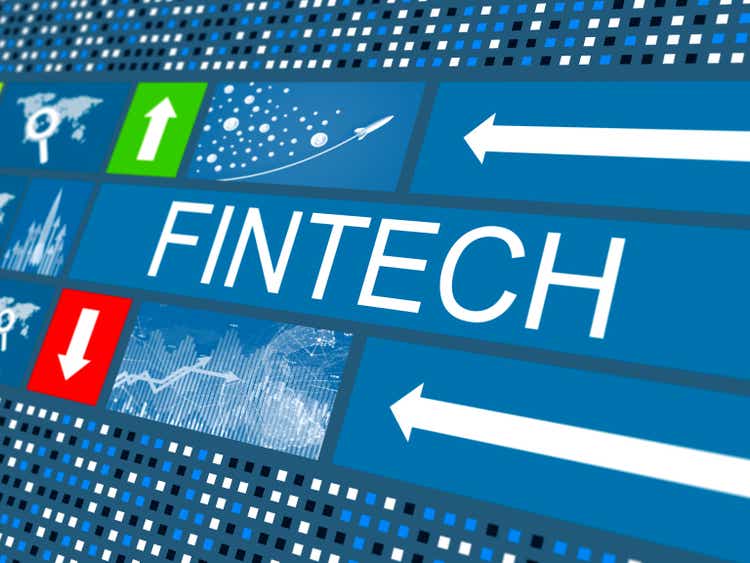 Citing ongoing macroeconomic pressure and a softening demand backdrop, Barclays analyst Ramsey El-Assal on Tuesday downgraded Paychex (NASDAQ:PAYX) stock to Underweight from Equal Weight while also cutting shares of Fidelity National Information Systems (NYSE:FIS) to Equal Weight from Overweight.
On the other side of the fence, the analyst named the following fintechs as his most favored long ideas for 2023: Fiserv (NASDAQ:FISV), PayPal (NASDAQ:PYPL), Block (NYSE:SQ) and Repay (NASDAQ:RPAY).
Over the past couple of years, "many high-quality assets have de-rated alongside more vulnerable stocks, with many potential champions in the sector more 'out of style' rather than structurally challenged," he wrote in a note, calling for a more selective stock-picking approach as sentiment starts to improve.
For FIS, while El-Assal expects the company to improve growth in its merchant segment in the quarters ahead, he warned that macro and cyclical pressure is set to weigh on its banking and capital markets segment in 2023. In addition, "strategic alternatives will be tough to consummate given higher financing costs and lower market valuations for Fintech."
In December 2022, Jefferies also removed its bullish rating on FIS on expectations that margins are unlikely to expand until the back half of 2023, as well as decelerating banking growth.
The downbeat coverage of PAYX comes as "a softening demand environment and slowdown in new business formations will have an outsized impact on PAYX's top-line results, primarily due to the company's exposure to small businesses," the analyst contended.
Seeking Alpha contributor GrowthInvesting gave PAYX a Hold rating, arguing its valuation is too high and prospects for slower revenue growth this year.
Both PAYX and FIS drifted down, 1% and 0.1%, respectively, in morning trading.
Meanwhile, fellow SA contributor The Outsider viewed PYPL as a Buy given its solid growth prospects over the medium term, and its "valuation is too cheap."