Truist expects REITs to outperform broader market; upgrades AvalonBay, Equity Residential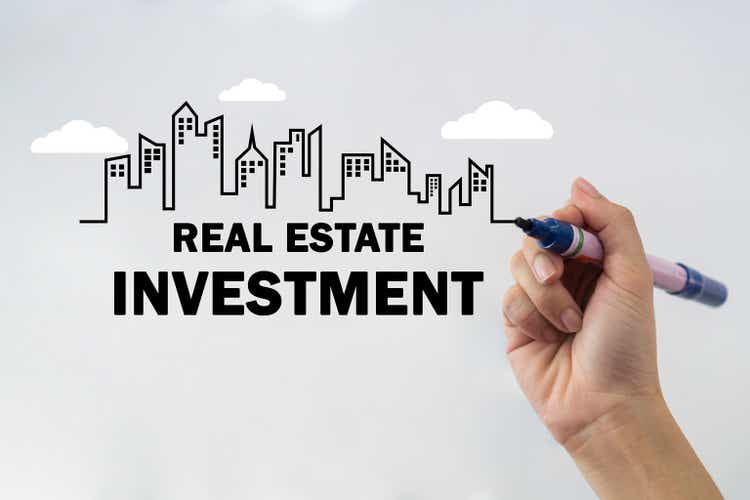 Truist Securities said Tuesday it expects the REIT sector to outperform the broader market in 2023 after a challenging 2022.
In a REIT outlook note, Truist said the sector's outperformance would be supported by attractive valuations vs. broader equities and private real estate, downward sloping forward interest rate curve later this year, historically high credit spreads that could mean revert, and earnings growth profiles in line with that of S&P 500.
The research firm upgraded AvalonBay Communities (NYSE:AVB) and Equity Residential (NYSE:EQR) to Buy from Hold as it shifts to a more constructive view of their top markets relative to other U.S. markets.
"Specifically, we are expecting above average market rent growth over the next two years in markets such as New York, San Diego, San Jose, San Francisco, and Los Angeles, where new supply is limited," said analyst Ki Bin Kim.
Truist's price target on AvalonBay (AVB) is $190 and Equity Residential (EQR) is $68.
Mid-America Apartment Communities (MAA) was cut to Hold from Buy as Truist expects high new supply and challenging Y/Y comparisons to result in relatively limited market rent growth in the near term. PT is $167.
Truist downgraded Americold Realty Trust (COLD), Extra Space Storage (EXR) and Kimco Realty (KIM) to Hold from Buy.
Rationale:
Americold (COLD), $34 PT: Very strong outperformance in 2022 and shares are fairly valued relative to REITs.
Extra Space (EXR), $160 PT: Pricing power continues to weaken, while rents and occupancy levels are lower. Slow housing velocity combined with a potentially stretched consumer in recession, could elongate downshift in pricing power. Valuation levels are relatively healthy.
Kimco Realty (KIM), $24 PT: Major catalysts identified like significantly undervalued shares, strong NOI recovery from COVID and Albertson monetization. Also, Kimco has relativelyless upside from occupancy gains and signed not yet opened lease pipeline.
Earlier, REITs made a strong start to the quarterly earnings season.