SmileDirectClub shares jump ~15% after hours on cost-cutting plans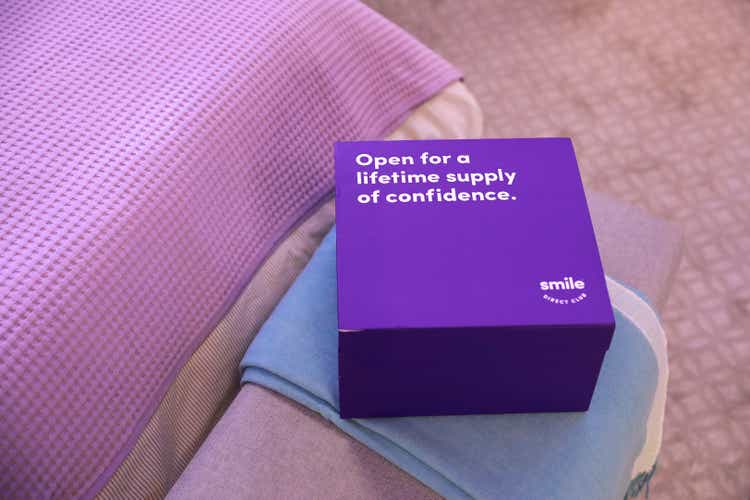 Class A shares of SmileDirectClub (NASDAQ:SDC)

added more than 15%

to $0.69 in postmarket trade on Tuesday, after the company announced that it would cut costs.
SDC said it would realign its operating programs and global workforce to focus

on its core business and portfolio.

"By taking these steps to right-size the business, the Company expects to introduce an additional $120 to $140 million in savings in 2023 excluding transition costs and place SmileDirectClub on a path to positive cash flow in late 2023," SDC said in a statement.
With these changes, the company expects to achieve positive adj. EBITDA by Q3 2023.
SDC also provided preliminary guidance for 2023. The company anticipates total revenue to range from $400M to $450M for its core business. The consensus revenue estimate for FY 2023 is $479.49M.
Furthermore, SDC provided preliminary guidance for Q4 2022, expecting total revenue of $86M to $88M. The consensus revenue estimate for Q4 is $98.88M.
For FY 2022, SDC expects total revenue of $470M to $472M versus consensus estimate of $483.76M.