Bombardier expects to crush full-year guidance for earnings, sales, free cash flow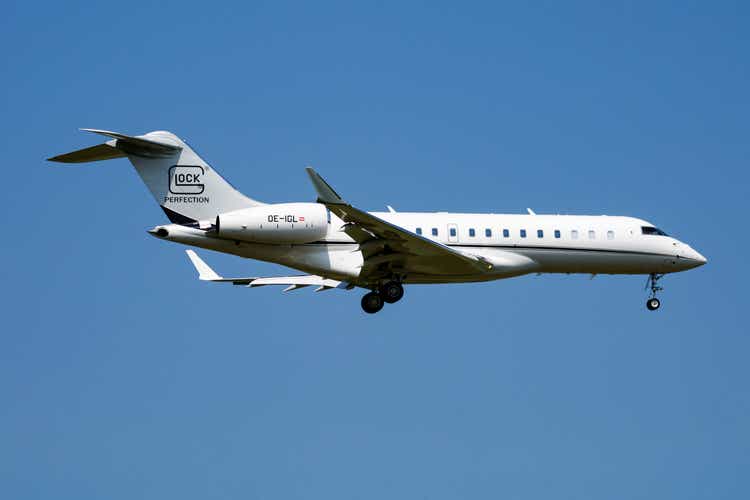 Bombardier (OTCQX:BDRAF) (OTCQX:BDRBF) shares surged more than 9% Tuesday in Toronto, making it the top performer on the S&P/TSX Composite Index, as the company's preliminary FY 2022 results for key financial metrics including earnings, revenues and free cash flow routed its own full-year guidance.
The Canadian planemaker reported preliminary results for full-year EBITDA of ~US$930M compared with prior guidance for more than US$825M, revenues of US$6.9B vs. its previous outlook for US$6.5B, and free cash flow of US$735M, well above already improved guidance of US$515M last August.
The company also said it launched a process to push out debt payments at a lower rate.
Corporate jet makers have reported rising order backlogs on persistent strong demand for private flying, especially in the U.S., has benefited Bombardier as well as rivals Gulfstream business jet maker General Dynamics and Cessna jet maker Textron.
For Q3, Bombardier (OTCQX:BDRBF) (OTCQX:BDRAF) reported a smaller than expected loss of $0.10/share on revenues of $1.5B.