SPAC Digital World falls on report Trump petitioning Facebook to unblock his account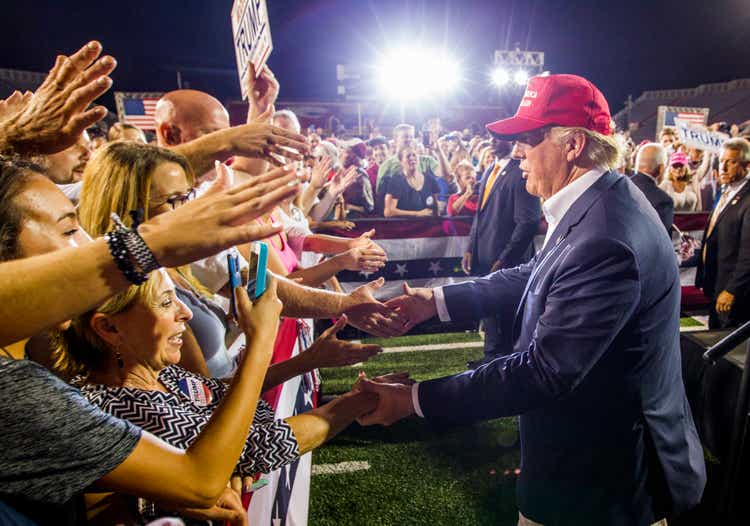 Trump SPAC Digital World Acquisition (NASDAQ:DWAC) which is taking Trump's social media company and Truth Social app public, dropped 4% after a report that the former President is likely planning a return to Facebook and Twitter (TWTR).
Trump's campaign is formally petitioning Facebook parent Meta Platforms (NASDAQ:META) to unblock his account after it was banned following the attack on the U.S. Capitol in January of 2021, according to an NBC News report.
While new Twitter owner Elon Musk in late November said that Trump was allowed back on the social media platform, Trump has still not tweeted and has only been using his own Truth Social platform.
A Meta spokesperson told NBC New that the company "will announce a decision in the coming weeks in line with the process we laid out" in regards to Trump.
Meta Platforms (META) policy chief Nick Clegg reportedly said in September that Trump may be headed back to Facebook once his account suspension ends in 2023.
Facebook's quasi-independent Oversight Board took up the matter of Trump's suspension, and in May 2021 upheld the ban but said the company needed to set a more definite suspension period. Facebook then said Trump's accounts would be suspended for two years and that he could conditionally return to Facebook and Instagram Jan. 7, 2023.