J.B. Hunt rebounds on upbeat freight forecast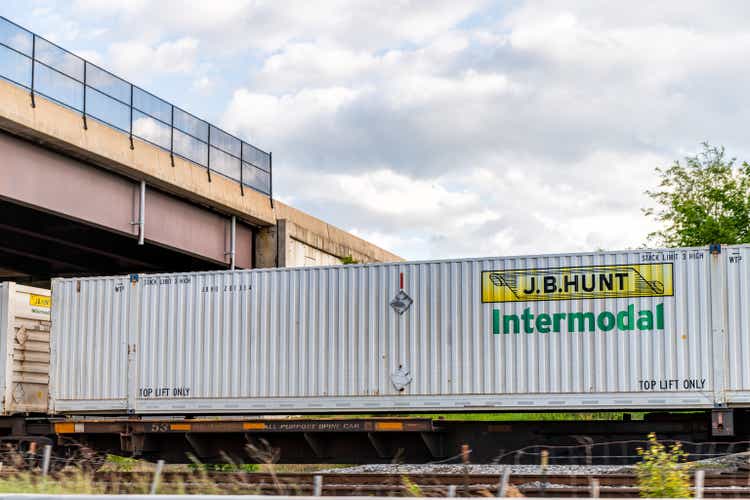 J.B. Hunt Transport Services (NASDAQ:JBHT) stock jumped shortly after Wednesday's open despite a disappointing earnings report.
The Arkansas-based trucking company's shares slipped over 4% in premarket trading after posting wide misses on top and bottom lines, while calling out declining volumes in core businesses into the close of 2022. Meanwhile, operating income decreased 35% in the truckload business for Q4 2022 as compared to 2021 despite higher volume in that segment. The company blamed rising costs related to parts, maintenance, and personnel, as well as technology investments for the sharp decline.
Despite those downbeat indications into the year-end 2022, management advised that an inflection point is nearing during the company's subsequent earnings call. Namely, executives told analysts that freight trends should rebound by the close of the second quarter.
The hopeful commentary added to reactions from analysts that pointed to the general stability of the business despite macro headwinds.
"The stock has recovered a bit after being marked down significantly immediately post-print, and we would not be surprised to see the price action continue to recover throughout today's trading session, as what we see as fairly stable underlying performance here gets fully absorbed by investors," Stifel advised clients.
Analysts at Deutsche Bank, UBS, Citi and J.P. Morgan also suggested results were better than feared. In particular, Citi analyst Christian Wetherbee shrugged off volume declines in intermodal, noting that profitability dynamics remain sturdy. Meanwhile, Deutsche Bank highlighted the one time nature of charges that hampered results. J.P. Morgan's analysis also highlighted negative sentiment heading into the quarter.
J.B. Hunt (JBHT) shares rose 5.28% in the first hour of Wednesday's trading.
Knight-Swift Transportation (KNX) +2.66%, CH Robinson (CHRW) +4.16%, Old Dominion Freight Line (ODFL) +4.24%, Werner Enterprises (WERN) +4%, Schneider National (SNDR) +2.1%, and TFI International (TFII) +3.98% were among other notable gainers in the trucking space on Wednesday.