Corteva, CF Industries rated Overweight in new coverage by Wells Fargo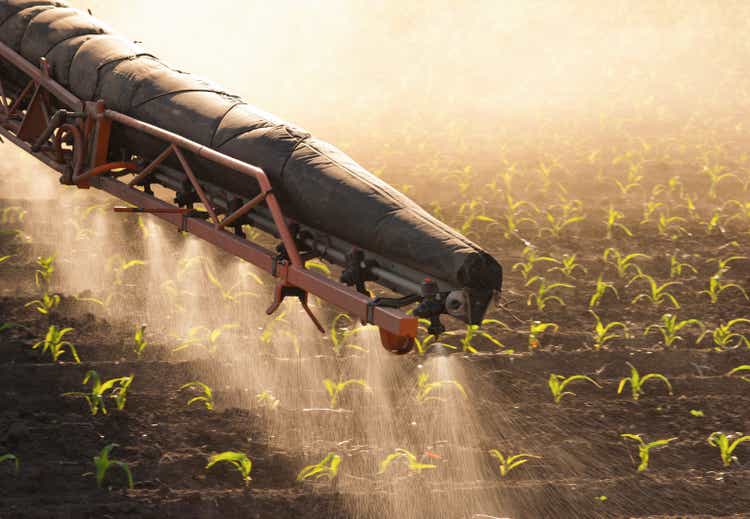 Corteva (NYSE:CTVA) and CF Industries (NYSE:CF) on Wednesday were rated Overweight in new coverage by analysts at Wells Fargo Securities. They also began coverage of Nutrien (NYSE:NTR) and Mosaic (NYSE:MOS) with Equal Weight ratings.
Alongside the initiation of coverage of fertilizer and agricultural chemicals companies, the analysts transferred coverage of FMC (NYSE:FMC) from another team and kept the rating at Overweight.
"The agriculture sector is an attractive, long-term secular growth industry driven by positive demographic tailwinds, including a growing population, rising income levels, declining poverty levels and declining arable land, which requires continuously improving yields and innovation in order to feed the world," Richard Garchitorena, analyst at Wells Fargo, said in a January 18 report.
The stocks in companies that make agricultural chemicals tend to perform better than those for other kinds of chemicals during periods of economic weakness because people still need to eat.
"With the risks of a global and U.S. economic recession rising in 2023, our deep-dive analysis of prior recessions shows the Ag sector as an attractive group on a relative basis within the chemicals sector," according to Wells Fargo, which also said current crops prices also are favorable for the agricultural industry.
Wells Fargo Securities estimates for agricultural chemicals companies (Jan. 18)
EPS, adjusted
Q4 2022
FY 2022
FY 2023
CF Industries (CF)
$4.30
$18.60
$15.30
Corteva (CTVA)
$0.05
$2.54
$3.17
FMC Corp. (FMC)
$2.36
$7.40
$8.60
Mosaic (MOS)
$2.33
$11.60
$9.00
Nutrien (NTR)
$2.64
$13.70
$12.00