Fed's policy rate to stay restrictive, soft landing is still possible, Brainard says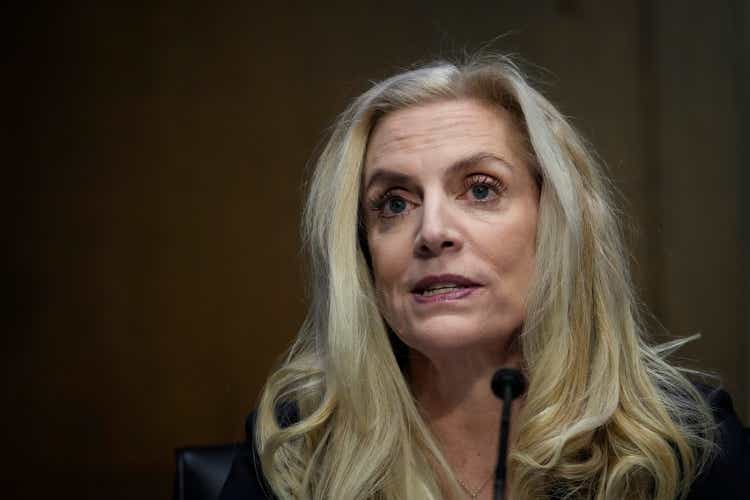 The Federal Reserve's monetary policy "will need to be sufficiently restrictive for some time to make sure inflation returns to 2% on a sustained basis," Fed Vice Chair Lael Brainard said Thursday in a speech at the University of Chicago Booth School of Business.
Her prepared remarks didn't specify how much more she expects the rate to rise, after the central bankers increased its benchmark rate by 425 basis points since March 2022.
The slower pace that the Fed implemented in December — a 50-bp hike vs. the 75-bp increments at the previous four meetings — "will enable us to assess more data as we move the policy rate closer to a sufficiently restrictive level, taking into account the risks around our dual-mandate goals," Brainard said.
Progress is being made in the Fed's quest to bring inflation down to its 2% goal, she said. (In December core CPI increased 5.7% Y/Y easing from 6.0% in November and from 6.6% in September.) And she sees some potential for the Fed to push down inflation without too much damage to the unemployment rate, essentially a soft landing.
"Together, the price trends in core goods and nonhousing services, the tentative indications of some deceleration in wages, the evidence of anchored expectations, and the scope for margin compression may provide some reassurance that we are not currently experiencing a 1970s‑style wage–price spiral," Brainard said. "For these reasons, it remains possible that a continued moderation in aggregate demand could facilitate continued easing in the labor market and reduction in inflation without a significant loss of employment."
However, there's still substantial uncertainty, she added, as further shocks from the Ukraine war and pandemic are possible. China's move to end its zero-COVID policy also adds to the uncertainty, she said.
Earlier, Boston Fed President Susan M. Collins said the Fed should raise rates to just above 5% and keep them there for some time,